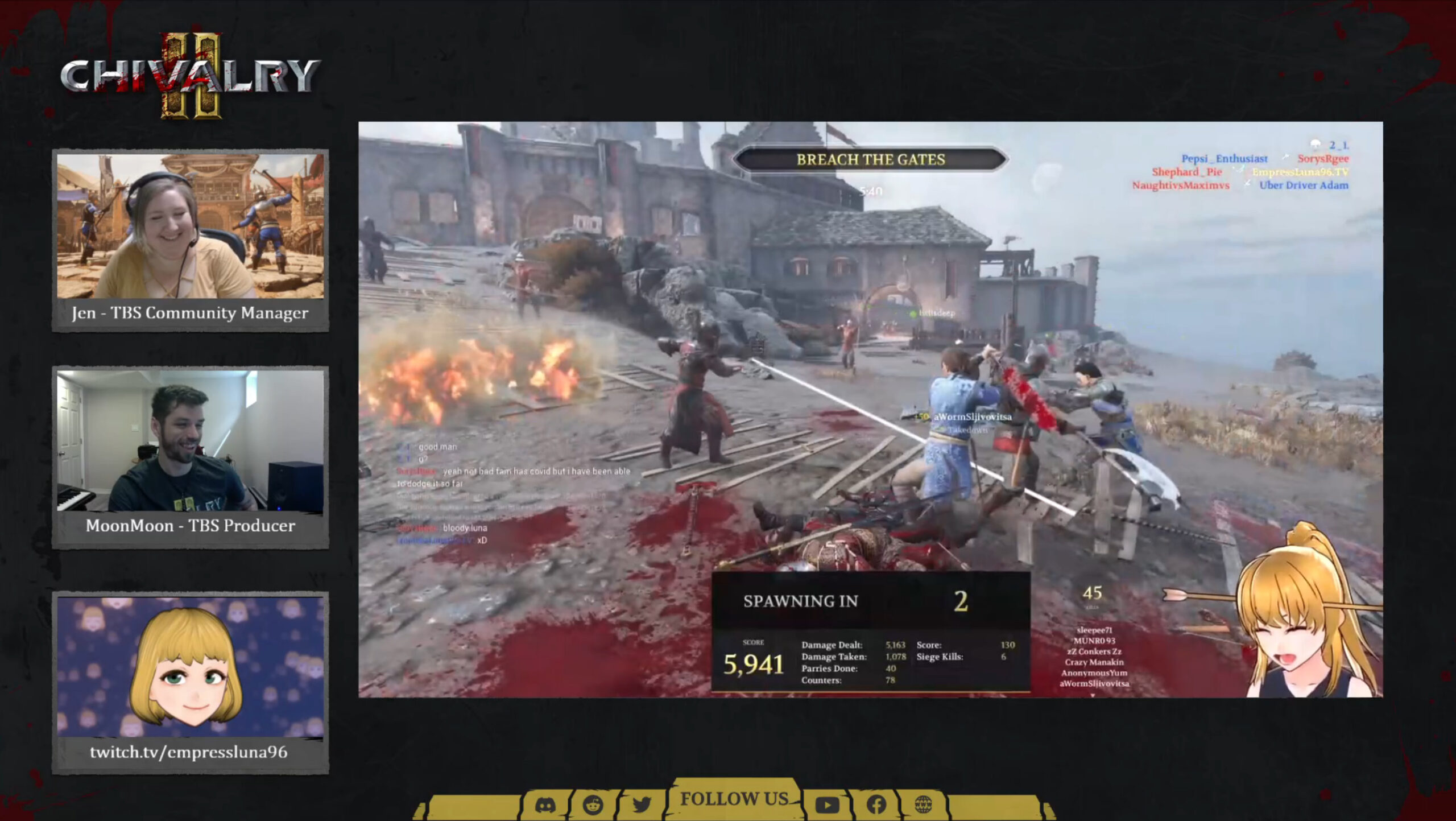 Welcome to another Twitch stream recap blog! In case you didn't know: we're hosting biweekly streams on our Twitch channel where we talk to Torn Banner developers, community members, and we'll soon be debuting upcoming features! Be sure to follow us over on our Twitch profile so you get notified every time we go live.
You can watch a VOD of our latest stream here on our channel.
Roadmap Update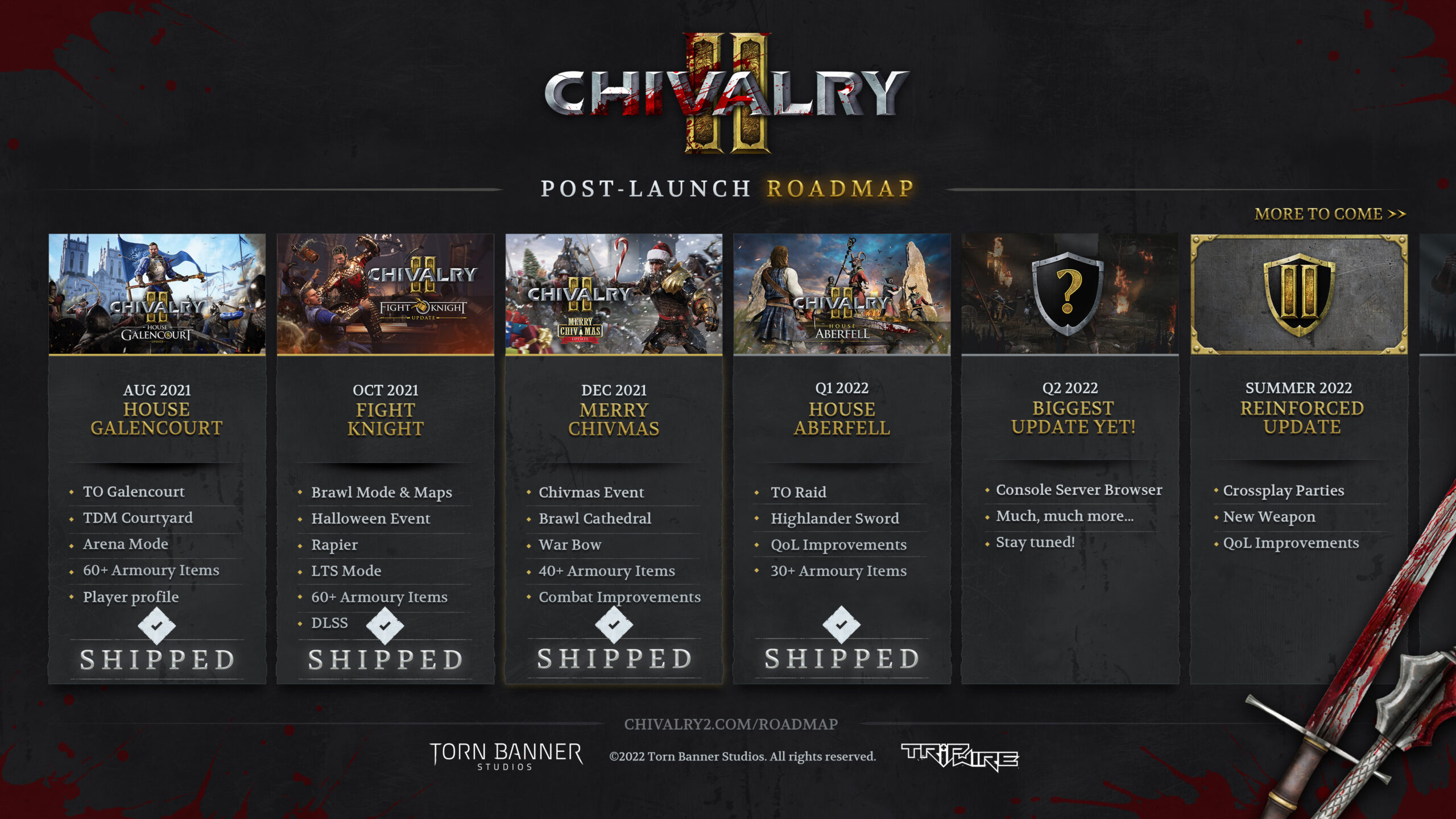 In our latest stream we revealed some new roadmap updates. Here are some of the key things you need to know about:
The Reinforced Update (2.6)

is now arriving after the

Biggest Update Yet (2.5)

This means our content update is arriving before the

quality-of-life focused update

The content and features coming to players remains the same, nothing has been removed just swapped around

There is no significant delay, calendar wise, in the arrival of when you can expect the 2.5 (Q2 2022) and 2.6 (Summer 2022) updates

Console Server Browser has been moved ahead to the

Biggest Update Yet update

Crossplay Parties are coming in the

Reinforced Update
Stay tuned for more information about 2.5 in coming weeks, as we will have much more to share very soon.
With the roadmap update we also have an update on how crossparties will work in Chivalry 2. There's a lot of details on this, so we recommend checking out this post for all the nitty gritty.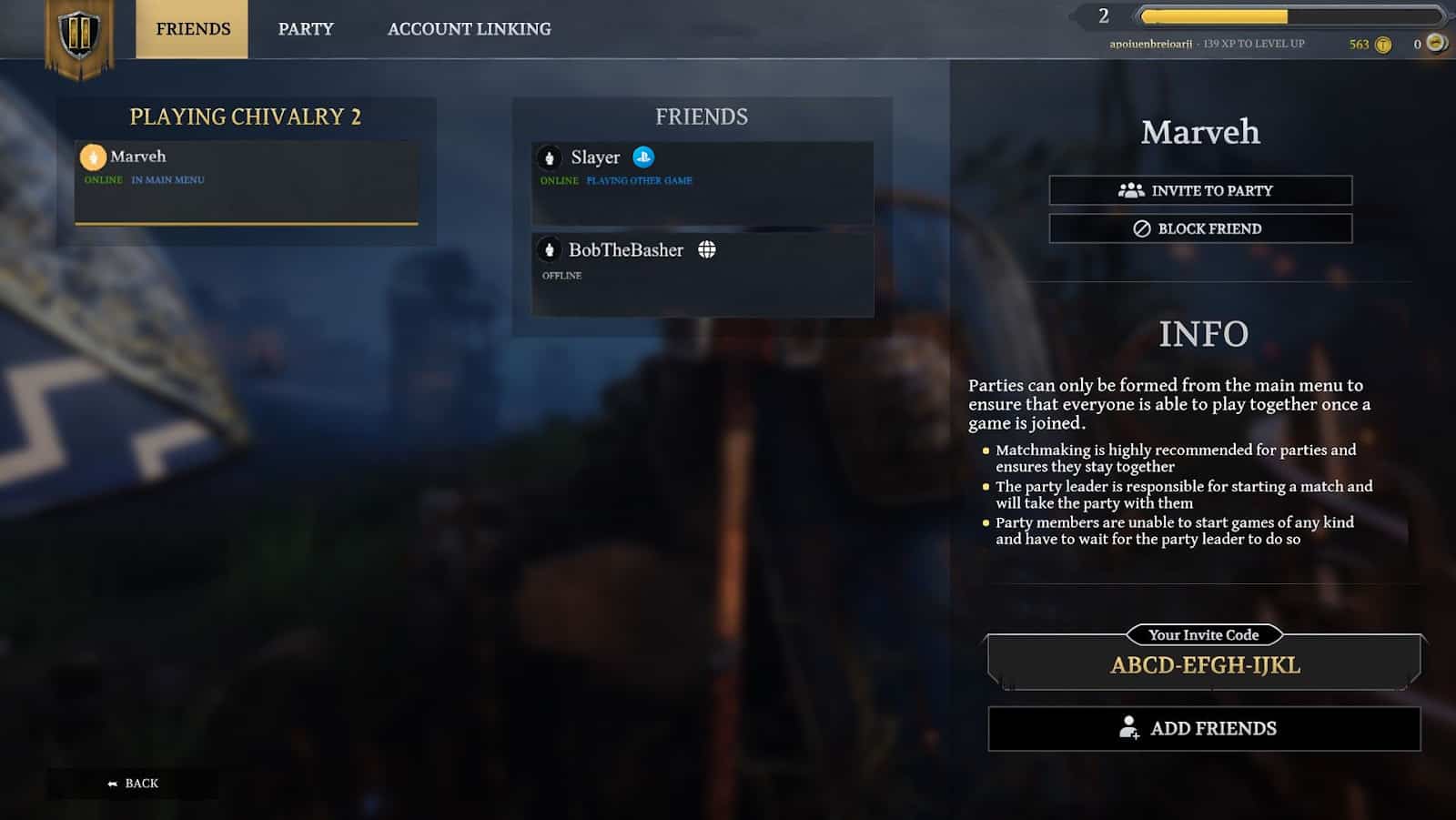 Community Update
In addition to new content and new features, we want to acknowledge some of the issues that players are currently experiencing in-game. We recognize certain issues are close to players hearts, including but limited to:
Team balance concerns
Weapons sometimes being invisible
Customization sometimes not saving
Requests for console features such as control rebinds, FOV changes, and others
Chase mechanic on console not functioning
Xbox – Parties sometimes being dropped after finishing a game during matchmaking
While we cannot provide an exact timeline on when players can expect a resolution to each individual issues, our team is working hard to address these issues and other issues as quickly as we are able to.
Community Guest – Empress Luna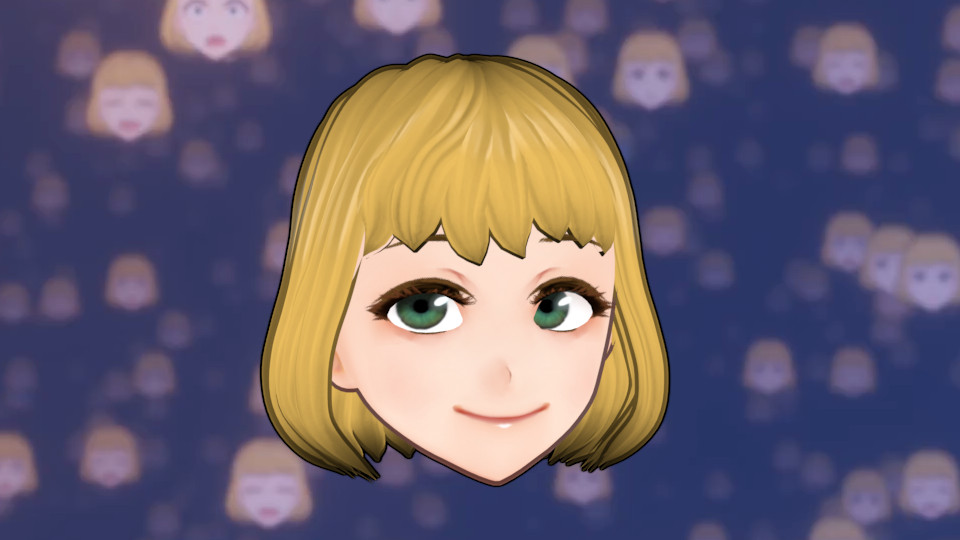 We aim to support the Chivalry 2 community in as many ways as possible, and one of those ways is to show some love to those who are making content for and streaming Chivalry 2 on the platform of their choosing. Chivalry 2 has a Partner Program which content creators can apply to on our Discord.
Our community guest this week, Empress Luna, is a member of the Partner Program who streams Chivalry 2 on her Twitch channel. While on stream we showcased some high-level gameplay from Luna, and asked her about her time as a member of the Chivalry 2 community. Luna gave stream viewers some tips on how to level up faster and how to improve their gameplay by jumping into Team Objective mode and making an effort to play a variety of weapons to expand your skillset.
We are looking forward to hosting more guests from the Chivalry 2 community in the future as well so if you're a creator who is not yet part of the program and you think it may be something you're interested, head over to the Content Creators section in our official Discord for more information.
Upcoming Streaming Schedule
Be sure to join us for our next Twitch stream on Thursday, May 12th! You can follow the Torn Banner Studios Twitch channel for regular livestreams as well.
You can always stay up to date on the bigger items the team is working on at the Chivalry 2 Road Map. And don't forget: for help be sure to visit the Chivalry 2 Knowledge Base and Support Site, community discourse – Discord, follow us on Twitch, and read all the latest news on our Social (Twitter & Facebook).