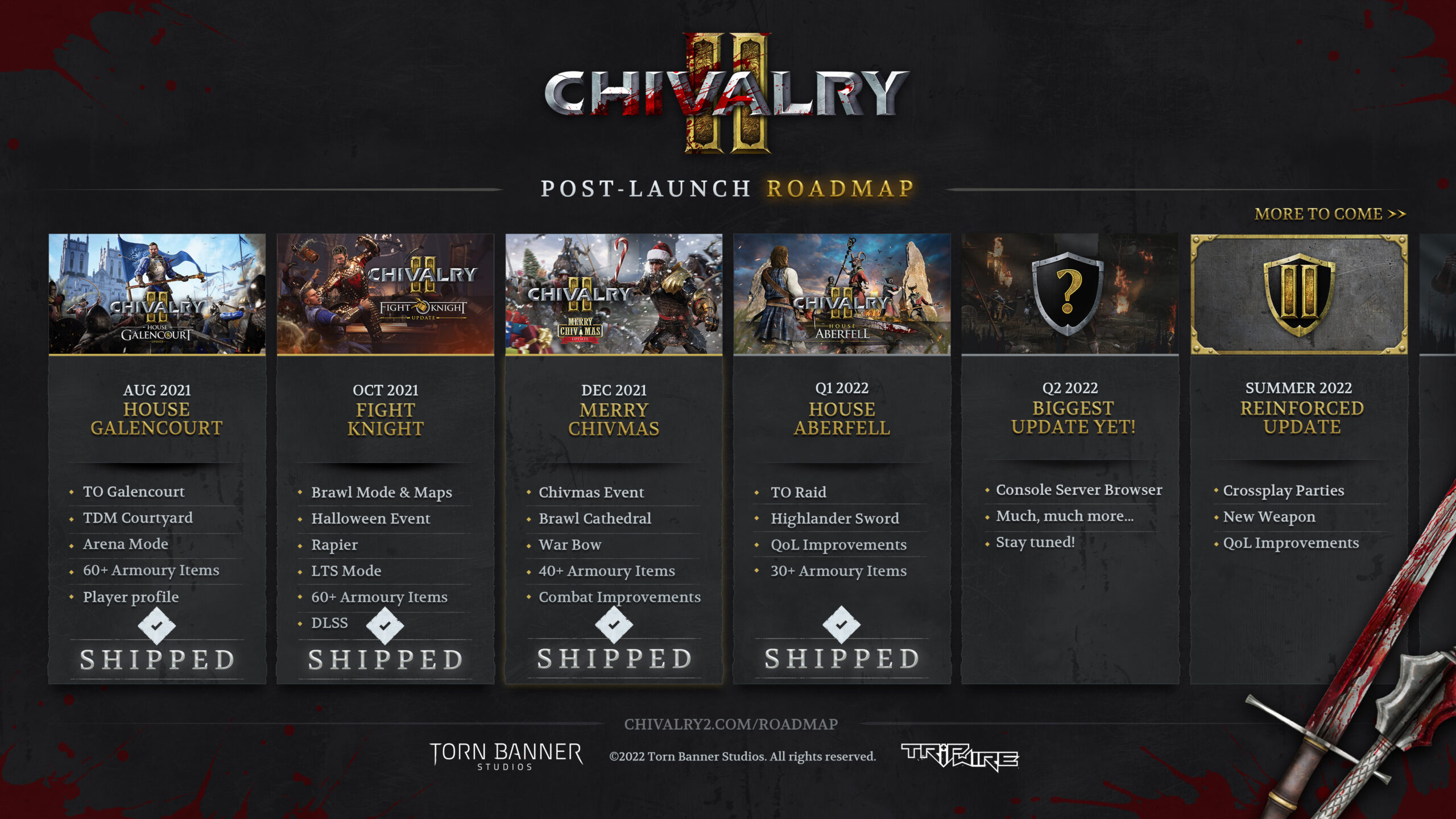 Greetings Knights! We have some important information to share with you today as we push ahead on the biggest content update to ever come to Chivalry 2. We see players continuing to enjoy the 2.4 House Aberfell Update, which makes us incredibly excited for what's coming in the near future. 
The Reinforced Update, which was previously listed on the roadmap as our next update, will now be arriving after the Biggest Update Yet (proper name to be revealed) due to the overall progress of our team's efforts. Work on these two updates has been simultaneous across our team for months. The order of the two updates has therefore been swapped, but the content and features coming to players remains the same. There is no significant delay, calendar wise, in the arrival of when you can expect the 2.5 (Q2 2022) and 2.6 (Summer 2022) updates.
Crossplay Parties and Console Server Browser Update
Crossplay Parties will still be coming in the Reinforced Update (which is a quality-of-life focused update), however we will be accelerating the timeline on the Console Server Browser in order to bring that feature ahead of time to the Biggest Update Yet. 
Work on Crossplay Parties continues to be a major undertaking and a critical priority for our team. Our team truly appreciates your continued patience for this highly requested feature.
Today we can share with you a small preview of how the Crossplay Parties will work. In our system, all players are assigned a unique numeric Invite Code that is displayed in the game social screen (a screen already present on PC, but new to console players). This code can be shared with others outside of the Chivalry 2 client in order to facilitate a cross-platform friends list.
This prototype screenshot shows an overview of current friends, the player's own Invite Code, and the ability to add friends. Players on the native platform are marked with the respective logo (in this case, PlayStation), and are placed at the top of the list.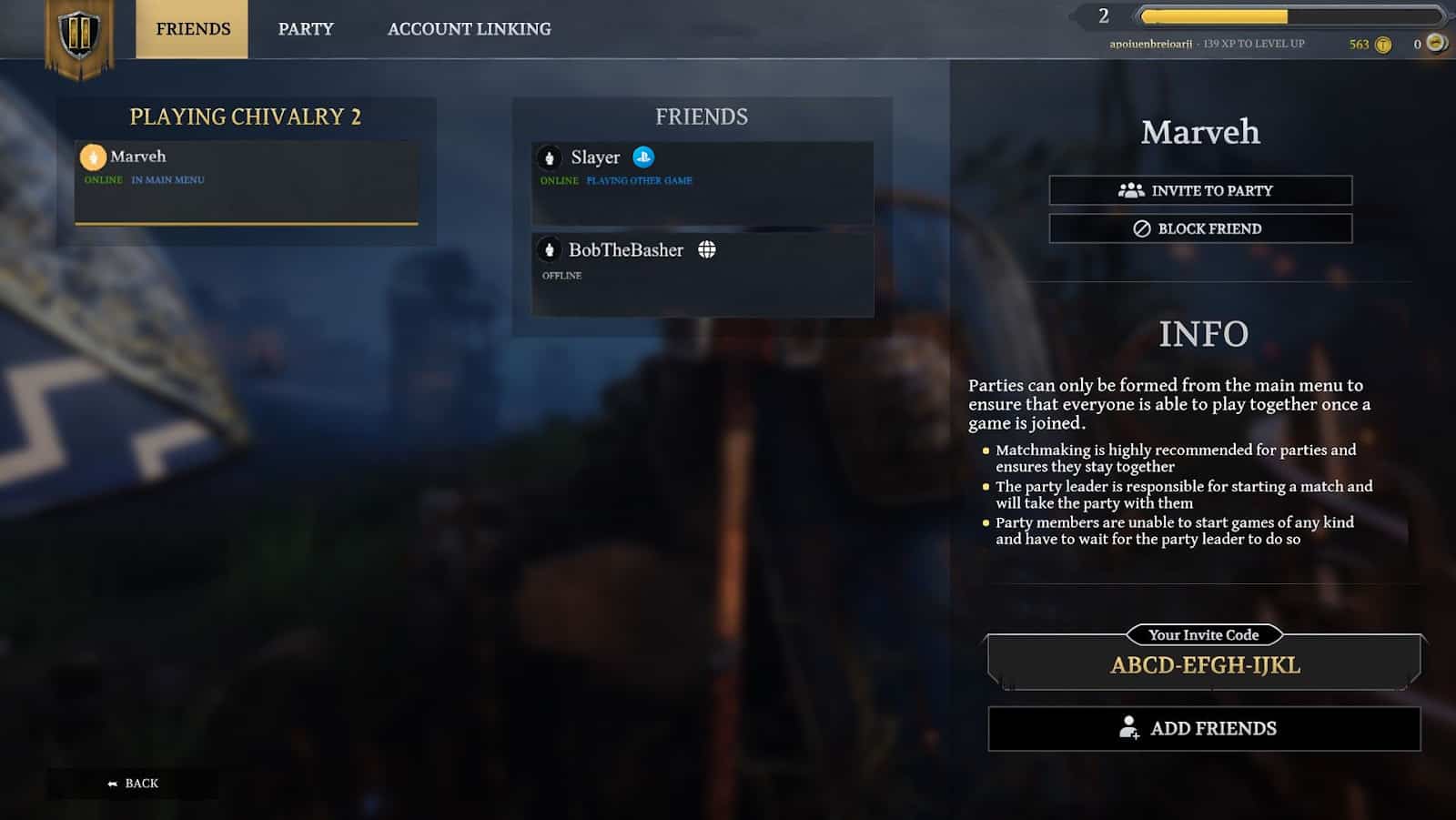 Users have the option of registering an Epic Games Store (EGS) account in order to simplify friends list generation, however, Crossplay Parties are not locked behind registering or linking an EGS account. A user can share their friend code, add friends using the code system, and then cross-party invite friends through the friends list all without linking or registering an EGS account. Users can also still form parties with friends on the same platform as is currently available in game. 
Note: while this screenshot is fairly representative of our planned user experience for Crossplay Parties, the details of how the feature works may change.
There'll be many more content updates to come beyond 2.5 and 2.6 as we move through 2022 and further. 
Stay tuned for more information about the Biggest Update Yet in the coming weeks.