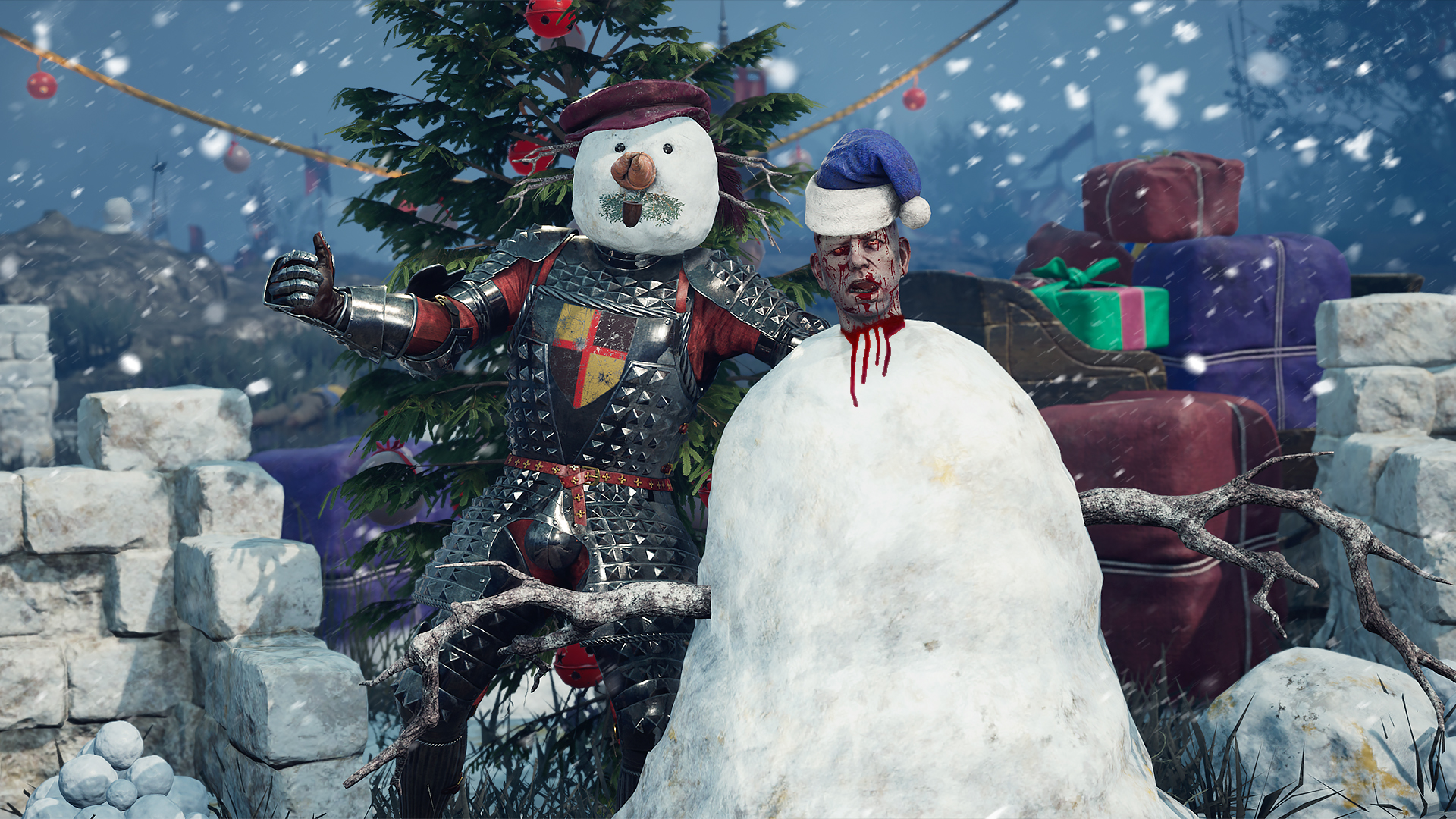 Merry Chivmas, Agathians, Masons, and Peasants!
We've been incredibly busy since our launch on June 8, and you can see the fruits of our labour with over 10 patches and 3 major updates. While this only includes the updates we've released so far, we're very excited about what we have smelting behind the scenes. 
But first…
Awards
We did a thing! We are immensely proud of the team for their hard work this year; and we even managed to snag a few awards and nominations:
Now, read on for how Chivalry 2 development is wrapping up 2021 and beyond…
2.3 – Merry Chivmas Update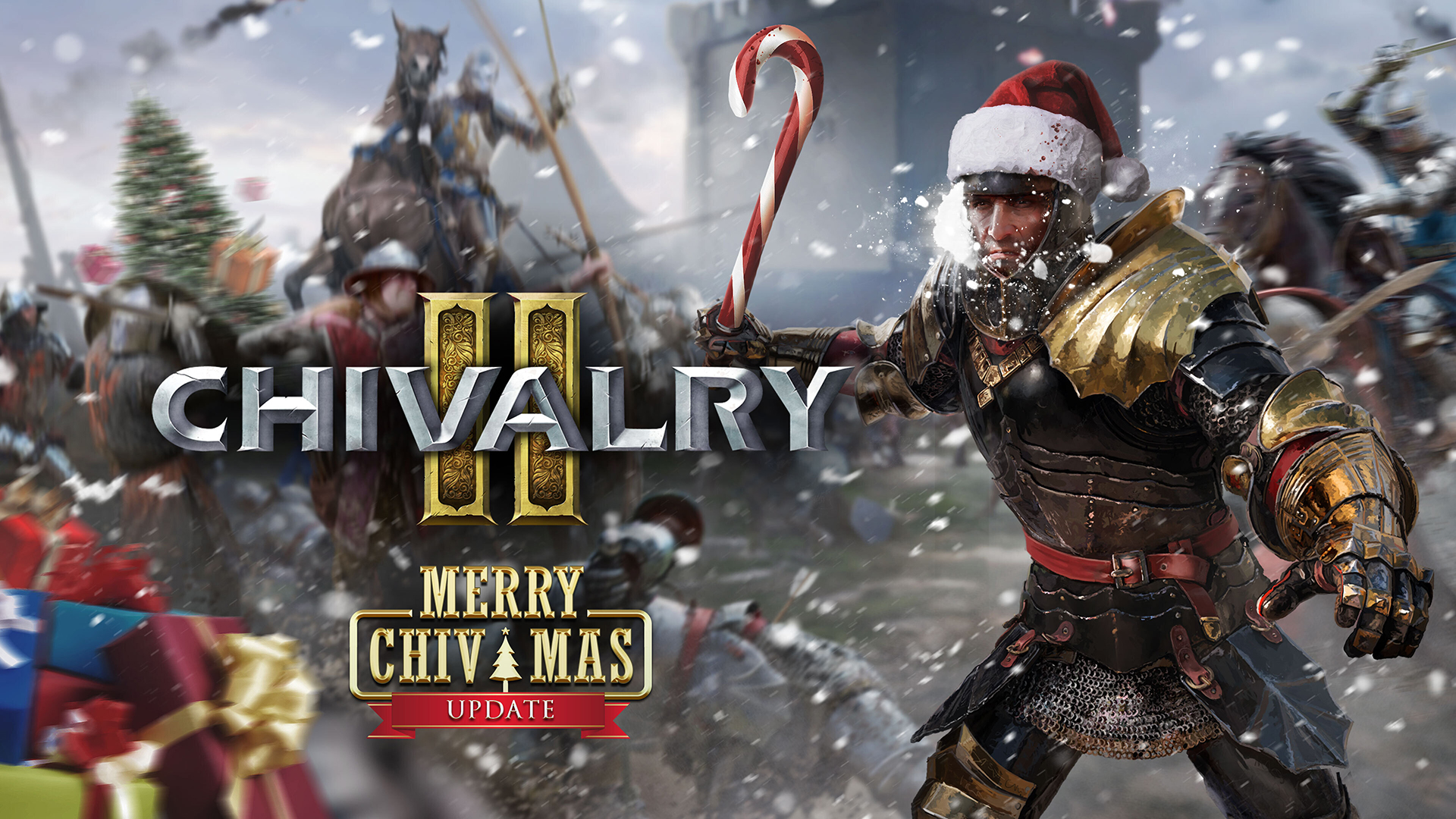 Our most recent update, released on December 6, brought Chivmas to Chivalry 2, featuring some festive themed maps and cosmetics.
We introduced the Warbow, which is a variation of the Longbow (used by the Longbowmen subclass) with increased damage and increased weight resulting in lower mobility.
Galencourt also wanted to join the festivities, but then someone got too drunk and started a brawl. Luckily that worked out perfectly for us as we introduced Brawl Cathedral as our new Brawl experience. 
Finally, we finished by decking out the armoury with 30+ customizations for people to enjoy. Happy holidays! 
Up Next…
We're capping off 2021 with a look at what's ahead, including a reveal of new map The Raid on Aberfell as well as a longer post-launch roadmap unveil. 2022 will see the game become bigger and better than ever, as we continue our journey to more than doubling its original size!
Check out some of the exciting details with our updated roadmap: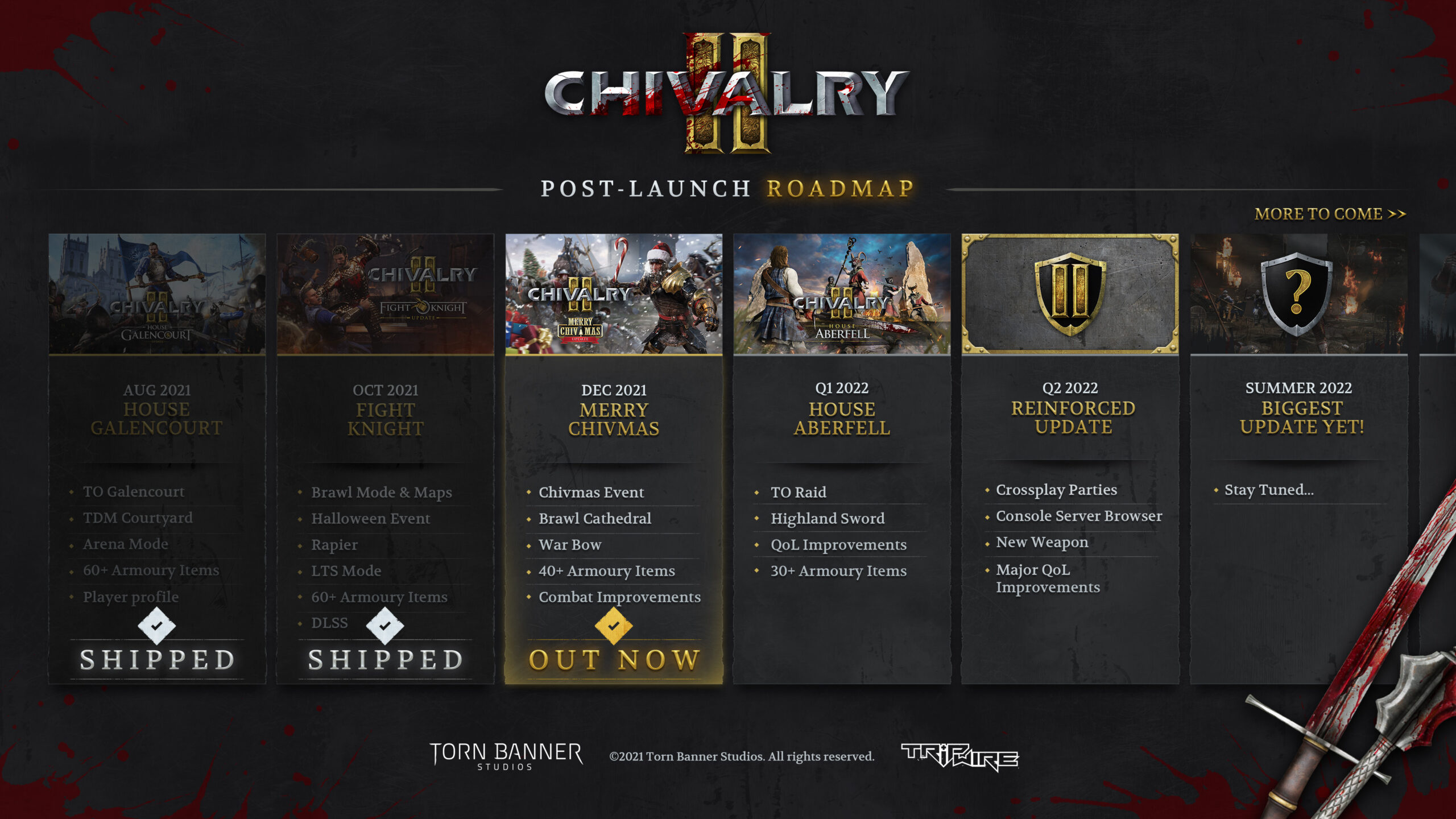 2.4 – House Aberfell (Q1 2022)
New Team Objective map – Raid of Aberfell
Our new trailer reveals the next adventure in the bloody Agatha vs Mason war. Coming early 2022! 
Enraged by the defilement of Galencourt, Agatha raids the Mason village of Aberfell – aiming to sack Malric's birthplace, destroy the Order's ancient stones and purge the heretical druids from the land. Featuring: peasants and livestock kidnapping (by carrying them on your shoulder), playable Druids with all-new voice overs, and more new gameplay features!
The update will also bring the Highland Sword, a massive two-handed beast of a weapon and the largest one in your arsenal.
Haven't seen the trailer yet? Check it out below! 
2.5 – Reinforced Update (Q2 2022)
We've been putting our [stone] masons to work to really help solidify the Chivalry 2 experience, and we're thrilled to say that Crossplay Parties and Console Server Browser will make their official debut in Q2 of 2022. 
We will also be reinforcing our commitment to make Chivalry 2 an unforgettable experience for all with major quality-of-life improvements, as well as another new weapon. Stay tuned! 
2.6 – Summer Update (Summer 2022)
And now…what we're most excited for. Summer 2022, our biggest update yet. THE….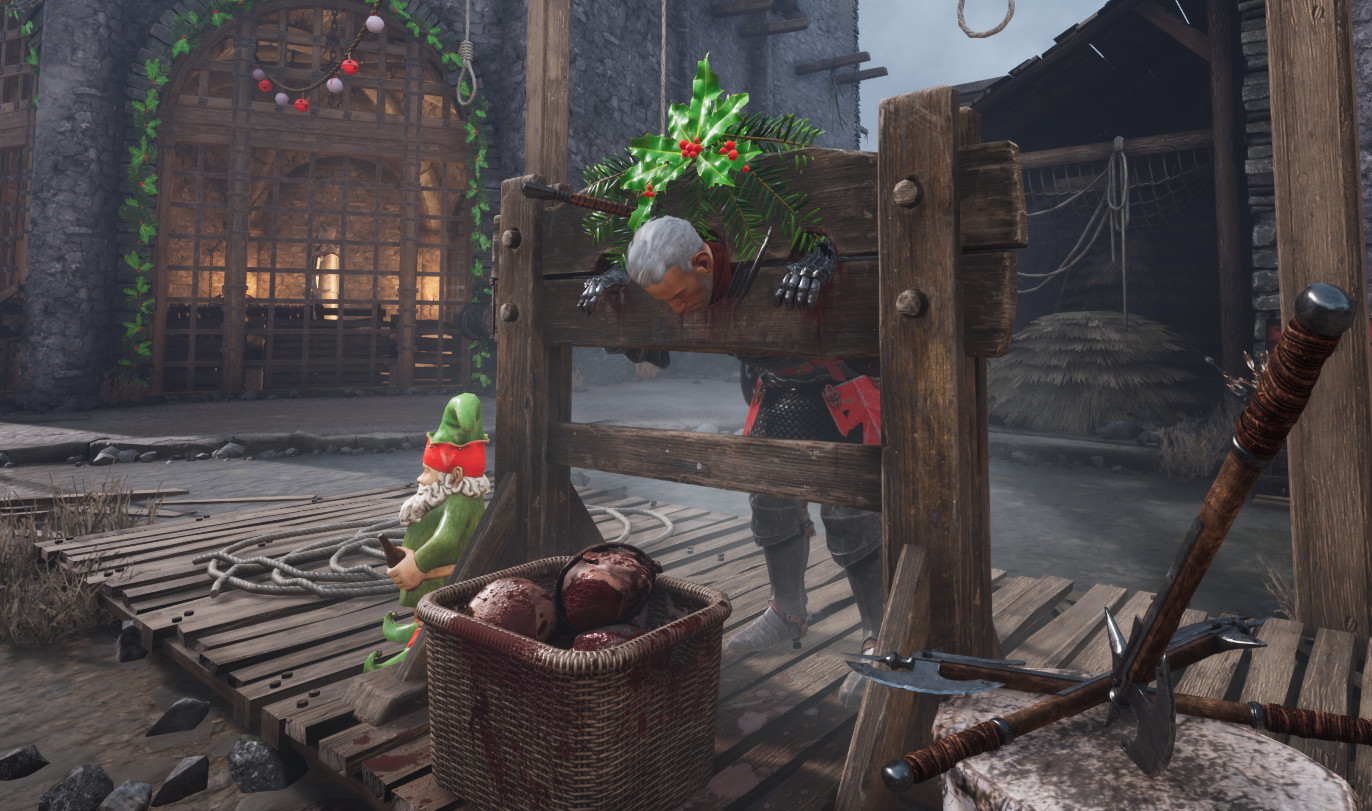 [Author has been detained for this potential leak. We will be holding them until further notice]
Final Notes
As we wind down for December, we reflect on the past year with pride, surprise and excitement. It's difficult to encapsulate the range of emotions we feel after seeing Chivalry 2 launch, with over a million copies sold soon after, and the efforts we've made since. 
We'll end this final blog of 2021 by extending our gratitude to everyone who has made this possible:
Our developers, whose passion and skill brought us across the finish line

Our third party partners and everyone involved in making this game

Our family and friends
Our community testers
But especially to you guys, our amazing community. You are the reason we are here today, and we want to extend this gratitude by continuing to make awesome stuff for you. 
Thanks again for being on this adventure with us, and we wish you all a safe and happy holiday!