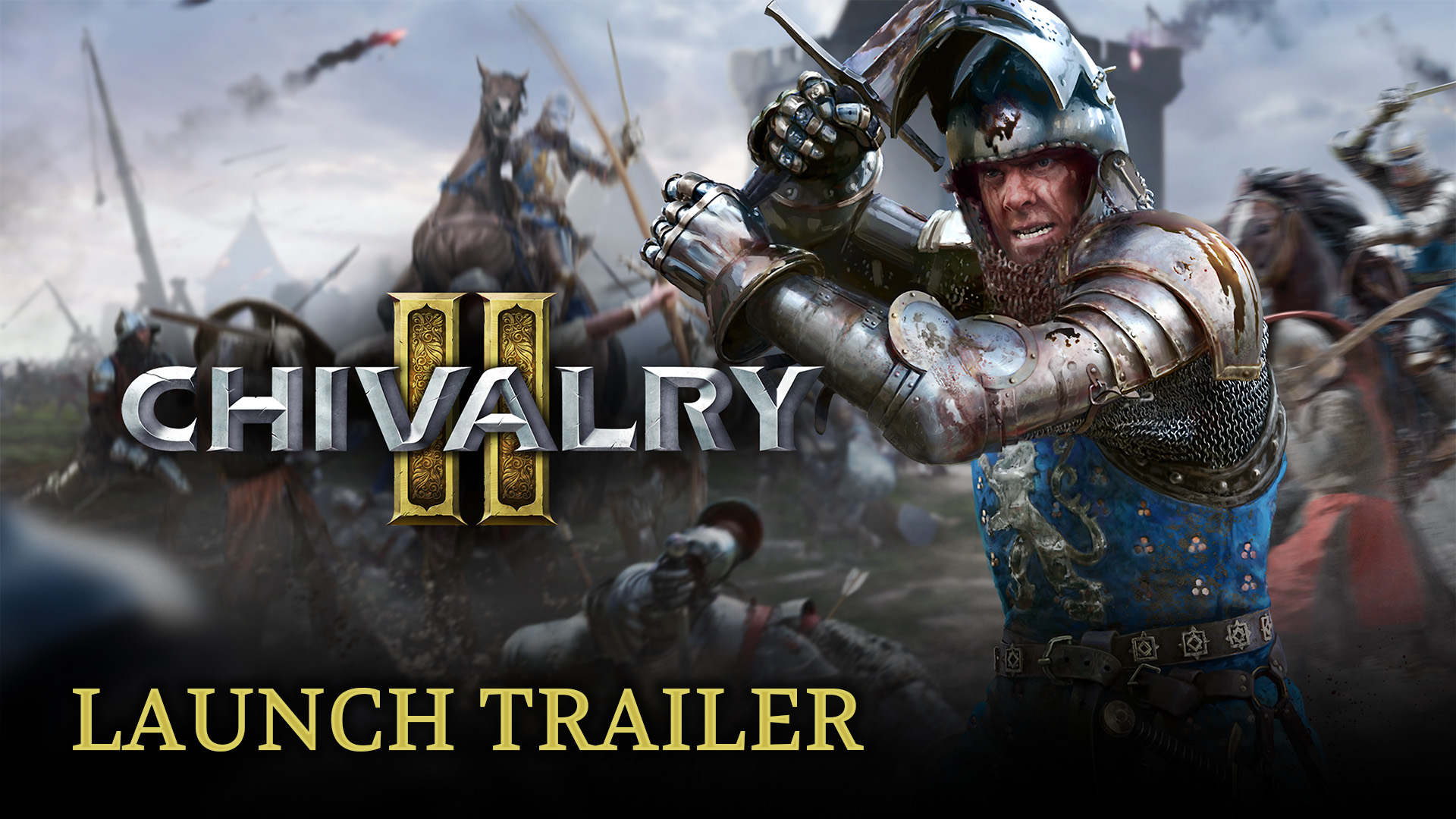 Prepare to return to the ultimate medieval battlefield!
Chivalry 2 is now available – with Cross-Play enabled across PC (via Epic Games Store), PlayStation®4 and PlayStation®5, Xbox One, and Xbox Series X|S.
Watch the Launch trailer here: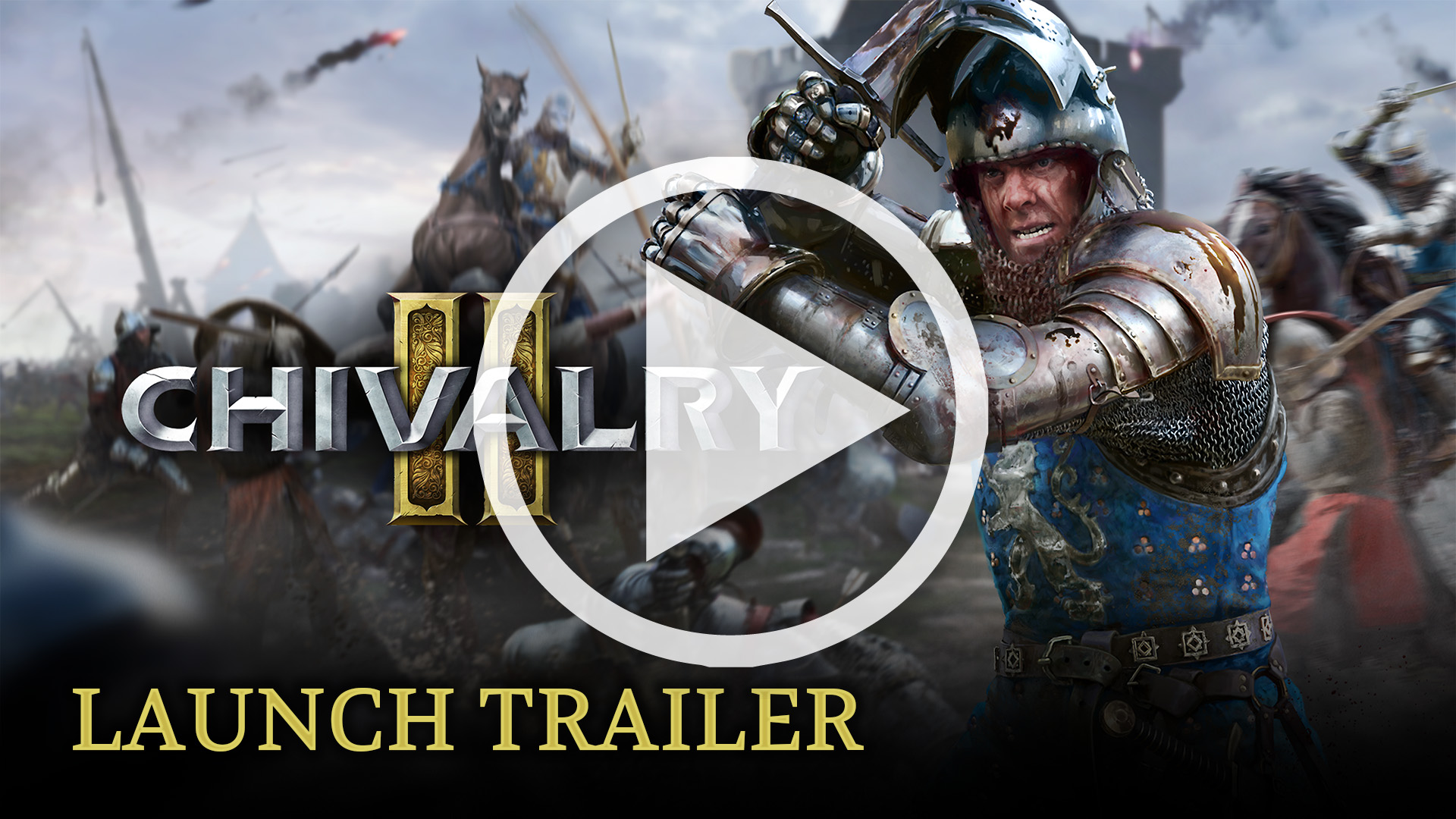 Buy the game at chivalry2.com/buy today!
Launch FAQs:
I have a $10 coupon from the Epic Games Store Mega Sale – can I use it?
Yes, your $10 coupon will work on Chivalry 2.
Already pre-ordered Chivalry 2?
If you've already pre-purchased any eligible game that launches during the Epic MEGA Sale (May 20 – June 17, 2021), you'll benefit from a partial refund to account for the store's $10 Epic Coupons (or local equivalent). You'll receive an email notification of your refund when the pre-purchased game launches on the Epic Games Store. Refunds will be made back from the original payment method used when pre-purchasing.
What platforms is Chivalry 2 available on?
Chivalry 2 is available on the following platforms with cross-play enabled: 
PC via the Epic Game Store

PlayStation 4

PlayStation 5

Xbox One

Xbox Series X|S
What languages are officially supported in Chivalry 2?
Chinese (Simplified)

Chinese (Taiwan Traditional)

English

French

German

Italian

Korean

Polish

Portuguese (Brazil)

Russian

Spanish

Japanese
What are some of the features of Chivalry 2?
Massive scale: 64 players in sprawling, multi-stage Team Objective maps, complete with epic castle sieges, forest ambushes and good old medieval pillaging.

Next-gen visual leap: AAA presentation. Unreal Engine 4.

Revamped Combat System: All new combat moves, a weighty and physical animation system and new, faster and more natural combat flow re-establish the Chivalry franchise as the best melee combat system ever made.

Expanded sandbox: Battlefields are littered with things to interact with. Grab a chicken, set it on fire and throw it; improvise a new fighting style with pitchforks – or cabbages!

Enhanced player expression: What fun is stabbing without screaming? All new over the top characters and thousands of voice lines along with deep character customization provide incredible options for player creativity and roleplaying.

Battered and bloodied: Keep fighting with missing limbs or even if downed and gasping your last breath.

Chivalry 2

is about the feeling of survival against the odds and – if you do go down – the opportunity to make it a glorious death.

Offline practice: launch any map and game mode and jump in with bots to practice by yourself.
What are the PC system requirements?
Minimum:
Windows 10 64-bit

Intel i3-4370

8GB Memory

20GB Storage

Nvidia Geforce GTX 660 or AMD Radeon HD 7870 2 GB
Recommended:
Windows 10 64-bit

Intel i7 6700 or AMD Ryzen 5 3500x

16GB Memory

20GB Storage

Nvidia Geforce GTX 1070 or AMD RX Vega-56
Does Chivalry 2 feature next-gen features for PlayStation 5 and Xbox Series X owners?
Yes, both PlayStation 5 and Xbox Series X consoles will support the following features:
4K UHD 

Capped 60 FPS and "uncapped framerate" modes

"Prefer Ray Tracing" mode (coming post-launch)

 Enables Ray Tracing, but caps FPS at 30FPS

DualSense Controller Haptics (PS5 only) 

On the Left trigger, holding block gets harder as your stamina falls

The Right trigger will increase pressure for Bows as you hold the bow string

Localized feedback on strikes let you feel where every hits lands
Does Chivalry 2 feature next-gen features for the Microsoft Xbox Series S console?
The Xbox Series S will have a base 60 FPS along with an uncapped framerate mode. Ray Tracing support will not be available for this console at launch.
How does Chivalry 2 perform on PlayStation 4, PlayStation 4 Pro, Xbox One, Xbox One X and Xbox One S consoles?
Chivalry 2 performs in locked 30 FPS on the previous gen consoles. Ray Tracing support will not be available for these consoles.
How does combat work in Chivalry 2?
Watch our Combat Guide for info: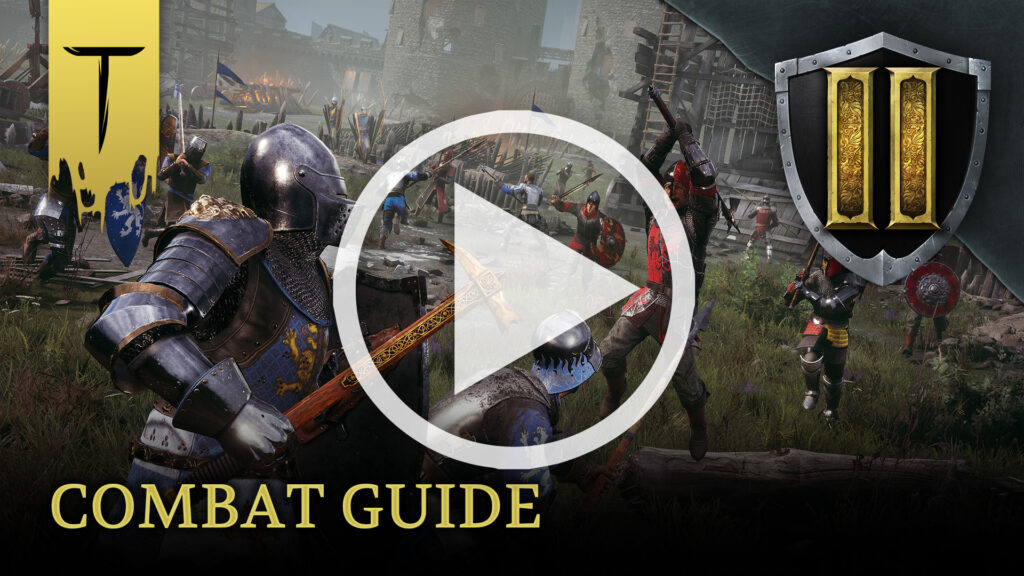 How many maps will be available at the launch of Chivalry 2?
There will be a total of 8 maps at launch. They compose of 5 Team Objective maps and 3 Team Deathmatch/Free-for-all maps. The maps are:
The Slaughter of Coxwell – Team Objective. View trailer
The Fall of Lionspire – Team Objective. View trailer
The Siege of Rudhelm – Team Objective. View trailer
The Battle of Dark Forest – Team Objective. View trailer

Escape from Falmire – Team Objective. 

Tournament Grounds – Team Deathmatch & Free-for-all. View trailer
The Battle of Wardenglade – Team Deathmatch & Free-for-all. View trailer

The Fighting Pit – Team Deathmatch & Free-for-all
How many different game modes are there and what do they compose of?
Chivalry 2 features the following multiplayer game modes:
Team Objective (Progress through levels capturing and defending objectives)

Team Deathmatch (Fight alongside your teammates against the enemy)

Free-For-All (Everyone for themselves in an all-out massacre)
How many players per game session does Chivalry 2 support?
Chivalry 2 supports up to 64 players on all platforms. The game also includes 64 and 40 player official servers as an option for players.
Does Chivalry 2 support cross-play?
Yes! PC and console players have the option to play against one another. Additionally, should you only wish to play against players on your platform of choice, you have that option as well.
Can I play with a controller if I'm a PC player?
Chivalry 2 comes with full controller support for PC players.
How many class types are there and what are they?
Chivalry 2 features 4 primary class types, containing a total of 12 subclasses to choose from:
Knight – Play as Officer (melee/support/ranged hybrid), Guardian (shield + 1-handed) or Crusader (tank)

Footman – Play as Poleman (long weapons), Man-at-Arms (agile with 1-handed weapons) or Field Engineer (support)

Vanguard – Play as Ambusher (melee/ranged hybrid), Devastator (largest weapons) or Raider (two primary weapons) 

Archer – Play as Longbowman, Crossbowman or Skirmisher. 
Does Chivalry 2 feature character customization?
Chivalry 2 boasts a wide variety of character customization options which will be available at the game's launch. You can choose from a variety of faces (including gender options), skin tones, facial features, hair, tattoos and imperfections as well as armor appearance and weapon skins.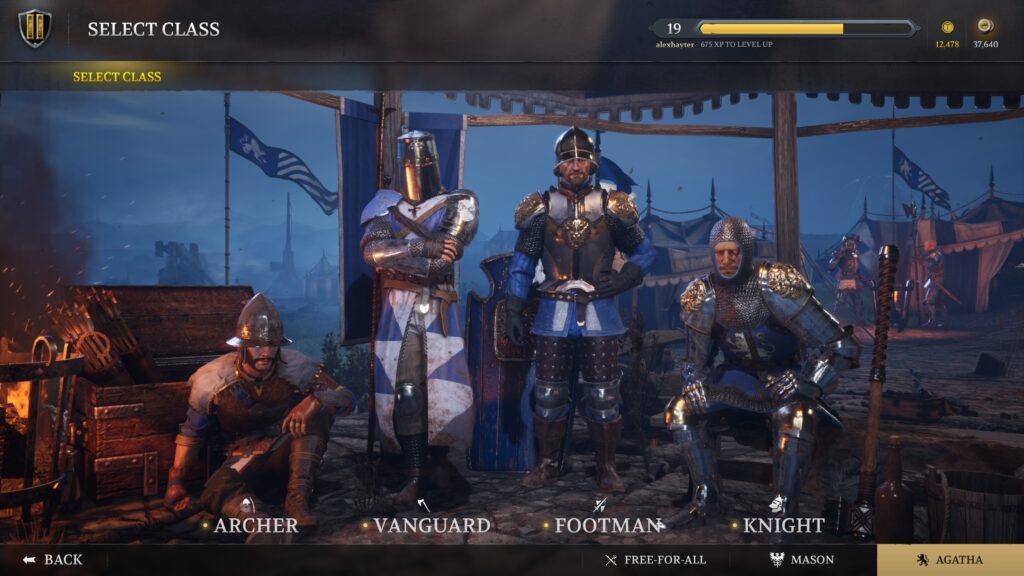 Is there a progression system in Chivalry 2?
Chivalry 2 boasts a leveling system where players earn experience points during the course of a match where weapons and cosmetics become unlocked during the course of your character's growth.
How many unique weapons does Chivalry 2 have?
There are over 60+ weapons including 20+ heavy and medium shield variants
What's in the Chivalry 2 Special Edition?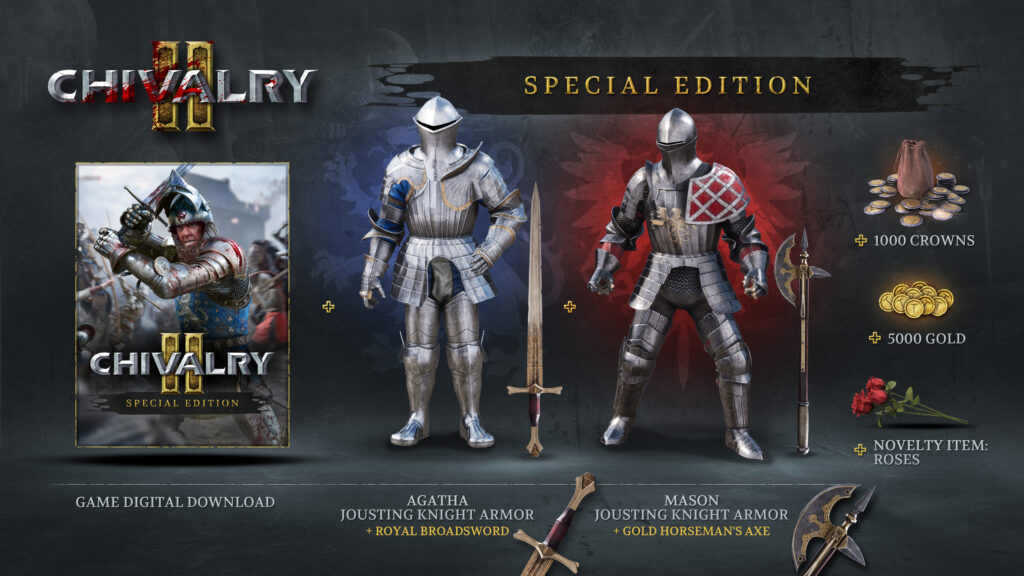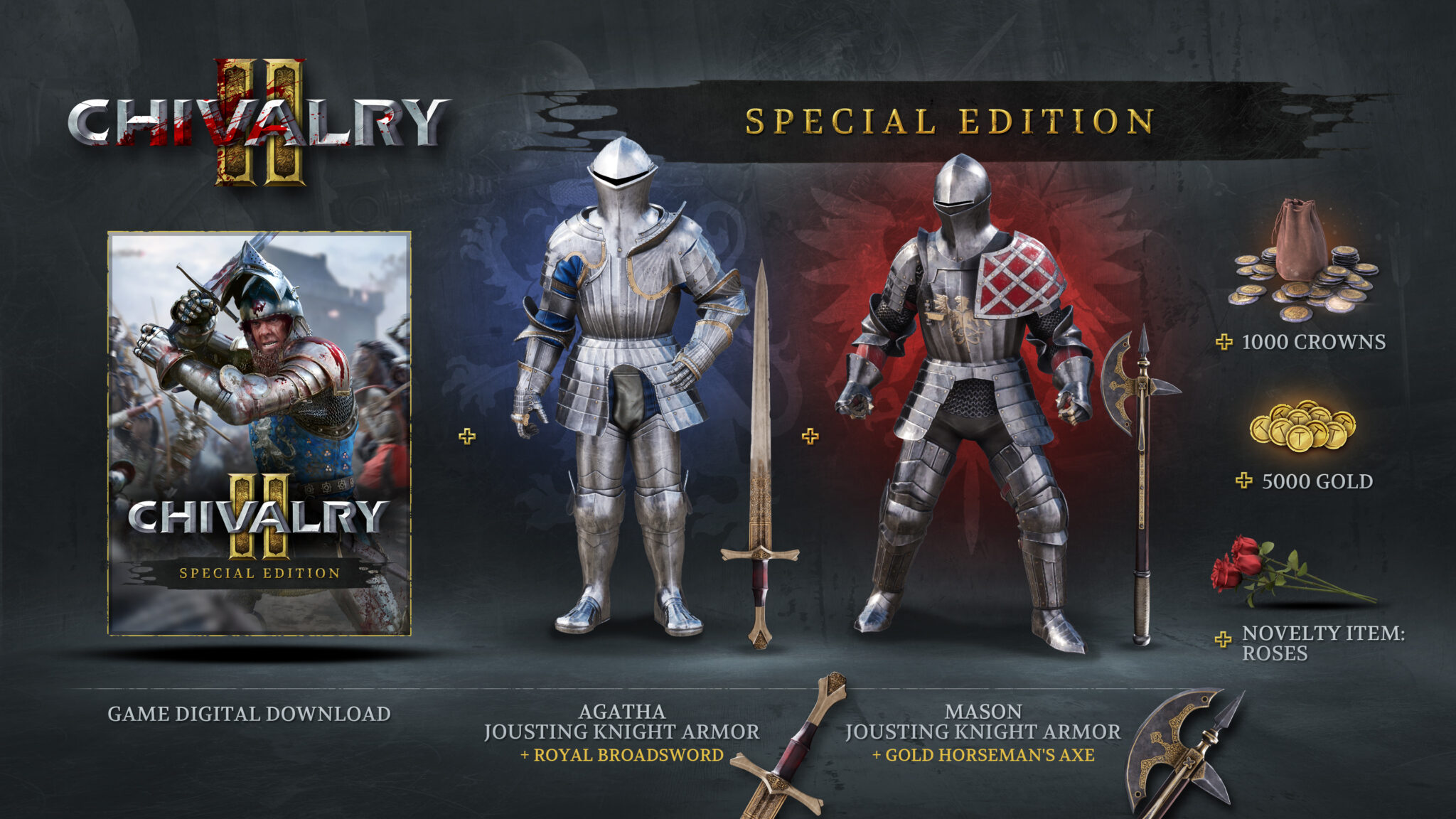 The Special Edition contains:
Take to the tournament grounds in the glorious Jousting Knight armor, available in unique sets for both Mason and Agatha Knights.
Wield the legendary Royal Broadsword to show allies and enemies alike who the true leader on the battlefield is.
Cleave heads in style with the Gold Horseman's Axe, and try not to spoil its intricate metalwork design as you're doing so!
Express your love for battle with the Roses novelty item, added to your spawn-in inventory
Receive 1000 Crowns (premium currency) and 5000 Gold (earnable currency), used to unlock new armor, weapon appearances and more!
What are the Crowns and Gold in-game currencies?
Crowns (premium currency) and gold (earnable currency) are used to purchase new armor, weapon appearances, and more. Crowns and gold are used specifically for cosmetic purposes only and do not impact gameplay. Customization items within the game will be "unlocked" (made available for purchase using Gold earned from playing the game) by levelling up each of the four Classes. However at any time you can purchase cosmetic items outright by using Crowns even if it has not been unlocked. 
Will Chivalry 2 have official servers around the globe to ensure players receive the best possible ping times?
We've taken great measures to provide the best possible ping times for our players by having servers hosted in all parts of the globe. We will continue to monitor any additional needs after game launch and look to add more servers as needed. Please note, any connection issues between your local PC and your Internet provider will not be under our control.
Server regions at launch:

EU-West

EU-East 

EU-South 

NA-East

NA-Central

NA-SouthCentral

NA-West

SA-East

Moscow (Asia-East) 

Asia-South 

Asia-SouthEast 

Asia-East

OCE-East
How can I meet more players in the community?
Join the official Chivalry 2 Discord Server to meet other players, influencers and even chat to the developers. 
How can I follow post-launch development?
Visit our Roadmap on Trello for more information: https://trello.com/b/7HnXYjSb/chivalry-2-roadmap-preview
I need help!
Please visit our support Knowledge Base.