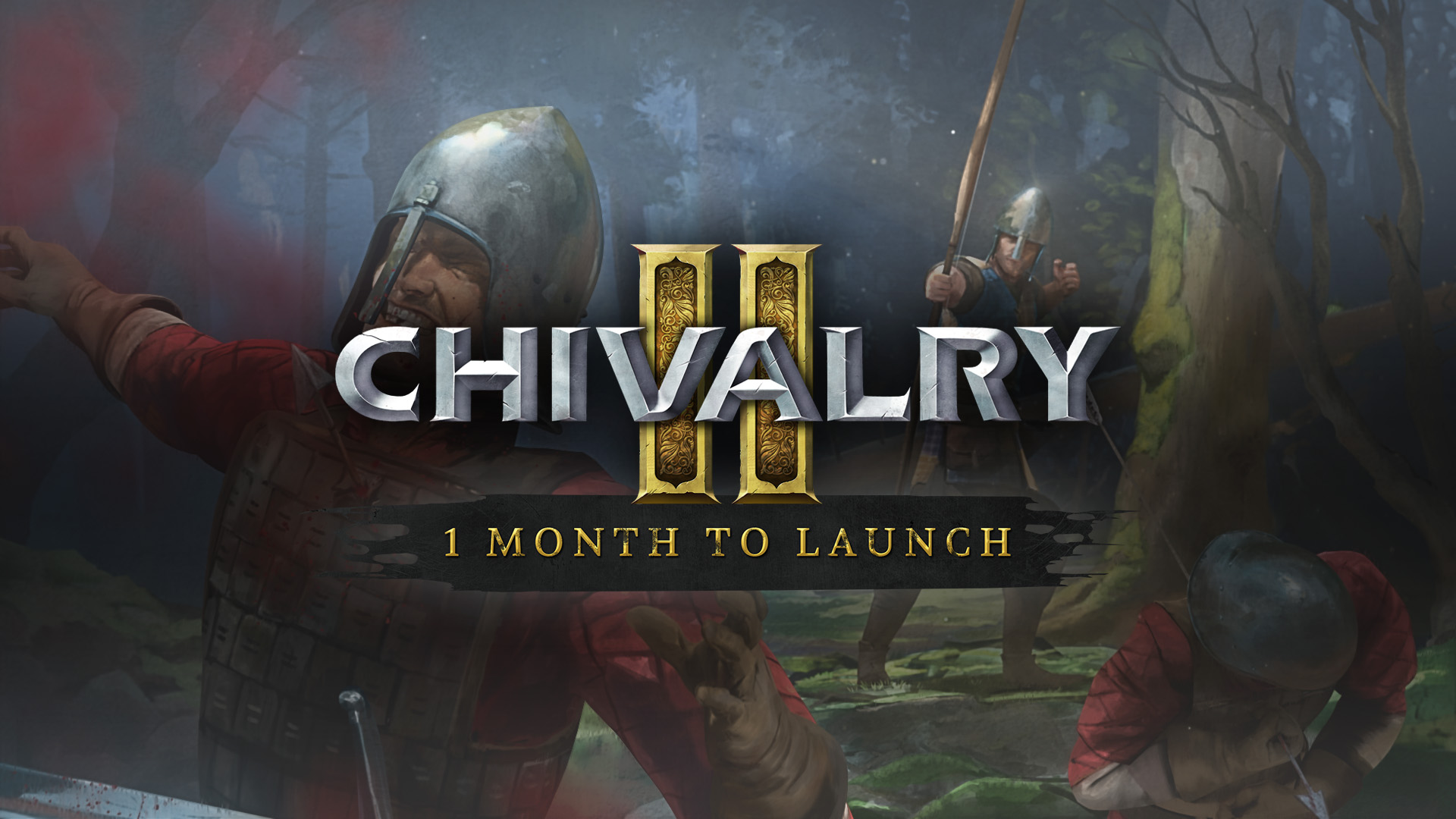 Hear ye, hear ye!
As we approacheth the ides of May, the town bell beckons the dawn of the 8th day of the month, and — alright, enough of that malarkey!
It's only one month until Chivalry 2 launches!
On June 8, 2021, Chivalry 2 will release with Cross-Play enabled across PC (via Epic Games Store), PlayStation®4 and PlayStation®5, Xbox One, and Xbox Series X|S.
Pre-purchase customers can still get an awesome perk below. Buy the game at chivalry2.com/buy today!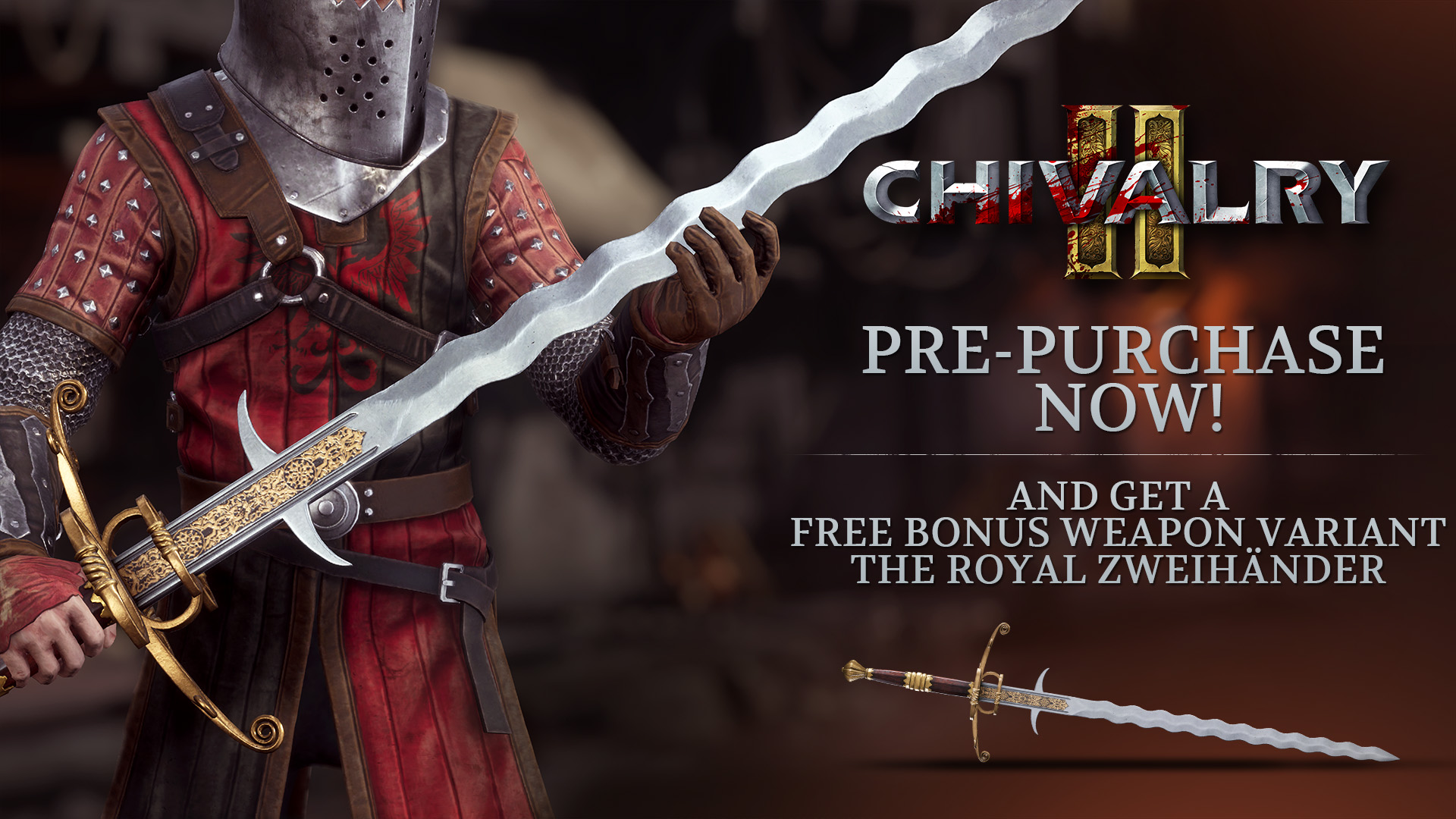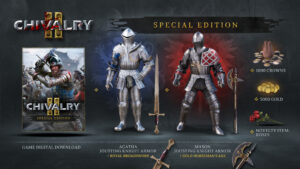 Closed Beta Coverage Recap
Recently we concluded the Chivalry 2 Closed Beta on all platforms, which ran April 23-27. The response we've received from the community of players, as well as games media, has been absolutely incredible.
So to celebrate and begin the one month countdown, join us for a recap of our favourite games press articles as well as creator content from Youtube and Twitch.
For further info, join the official Chivalry 2 Discord server, and follow us on Twitter, Facebook, and YouTube. 
Gramercy!
Chivalry 2 – Closed Beta Articles:
"Torn Banner Studios is back with a sequel that's bigger, better, and bloodier than ever."
"Is it a step above the original game that is, in my mind, almost perfect? … The answer is a resounding yes."
"When in doubt, hit an archer with a sledgehammer."
"Chivalry 2 has also shown that no one else has quite managed to beat it at its own game."
"Chivalry 2 has shot to the top of my must play list for this summer."
"Combining the best elements of both multiplayer shooters and one-on-one fighting games […] The moment-to-moment gameplay is a blast, whether it's Team Objective or Team Deathmatch."
Chivalry 2 – Closed Beta Videos:
Chivalry 2 – Closed Beta Twitch Clips:
https://clips.twitch.tv/CleverBenevolentPizzaPeteZarollTie-n3fTw-vQp_EstLEu
https://clips.twitch.tv/HomelyLivelySpindleCmonBruh-3dJ8NTeZKFg1Xpf7
https://clips.twitch.tv/WanderingResoluteFriesPraiseIt-ZKNviXT7yqKcxUBR
https://clips.twitch.tv/GrossMildWaterOSfrog-mTKl-G0r_55A59Us
https://clips.twitch.tv/BoringBashfulChowderSaltBae-lGnSbHibRHbZdrPp
https://clips.twitch.tv/FunnyPlausibleCaterpillarBigBrother-eiDGVFlWcSzzLfIe
https://clips.twitch.tv/CloudyColdbloodedAnacondaDAESuppy-Jt7hBuBkF307l7j3
https://clips.twitch.tv/DarlingFancyRaccoonAMPEnergy-HmlludOpRQ8nv6n8
https://www.twitch.tv/sacriel/clip/CaringVainCiderDancingBanana-pwj6TfOaDIOZKJdK
https://clips.twitch.tv/AmorphousVivaciousOrangeBatChest-3XpoT9u6AxmoRURc