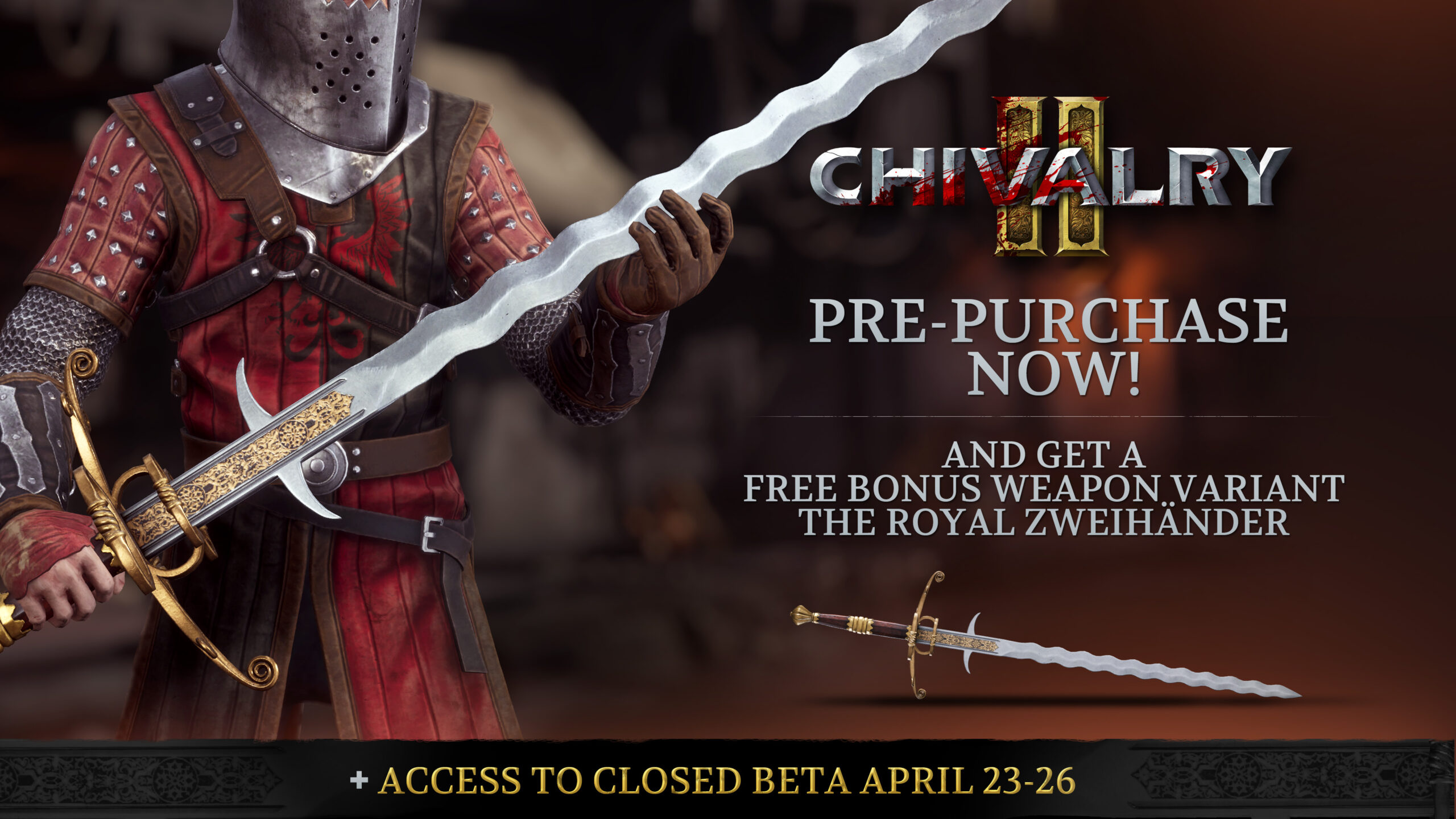 Chivalry 2 pre-orders are now available for all consoles and PC!
Chivalry 2 can now be pre-ordered for the following platforms, with cross-play enabled: 
PC via the Epic Game Store

PlayStation 4

Playstation 5

Xbox One

Xbox Series X|S
Visit our Buy Now page to see all available storefronts (both digital and physical): chivalry2.com/buy
Note: 4/1/2021 – the PlayStation 4 store pages for both editions appear on the console itself but do not yet show up on web store (which will be resolved soon)
Chivalry 2 launches June 8, 2021 and will cost $39.99 USD on all platforms at launch for the Standard Edition. The Special Edition will cost $49.99 USD on all platforms.
View Special Edition content below: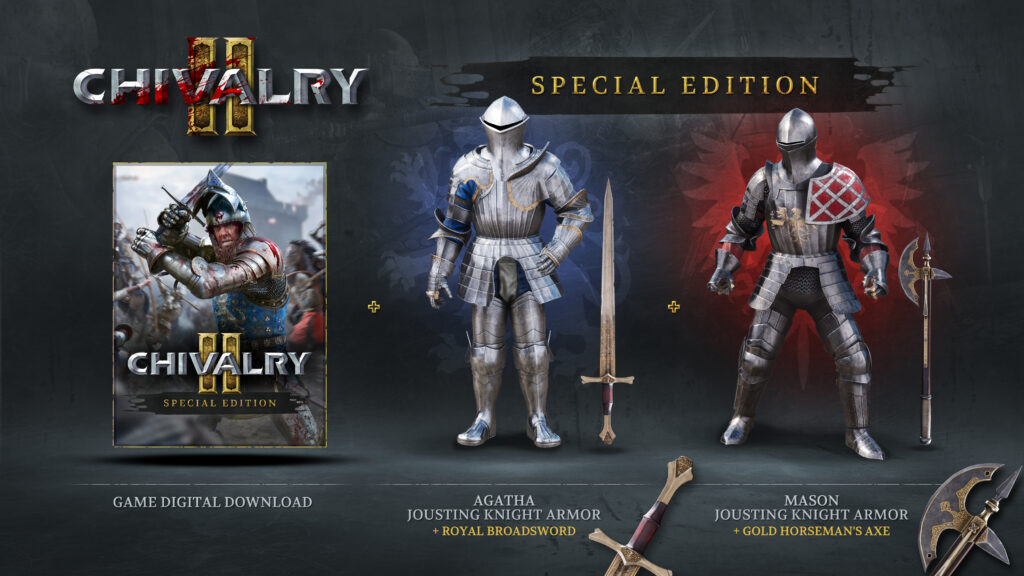 Watch our brand-new gameplay teaser:
Beta Access
All digital pre-orders for both console and PC include guaranteed access to the Chivalry 2 Cross-Play Closed Beta, scheduled to run from Friday, April 23 at 10:30am EDT through Monday, April 26 at 10:30pm EDT.
Free Nextgen Upgrade
If you buy a PlayStation 4 or Xbox One disc, you will receive a free digital upgrade to PlayStation 5 or Xbox One S|X version respectively (using the disc to launch the upgraded version). Digital versions on all platforms also include the free nextgen upgrade.
Console Performance Details
Does Chivalry 2 feature next-gen features for PlayStation 5 and Xbox Series X owners?
Yes, both PlayStation 5 and Xbox Series X consoles will support the following features:
4K UHD 

Capped 60 FPS and "uncapped framerate" modes

"Prefer Ray Tracing" mode (coming post-launch)

 Enables Ray Tracing, but caps FPS at 30FPS

DualSense Controller Haptics (PS5 only) 

On the Left trigger, holding block gets harder as your stamina falls

The Right trigger will increase pressure for Bows as you hold the bow string

Localized feedback on strikes let you feel where every hits lands
Does Chivalry 2 feature next-gen features for the Microsoft Xbox Series S console?
The Xbox Series S will have a base 60 FPS along with an uncapped framerate mode. Ray Tracing support will not be available for this console at launch.
How does Chivalry 2 perform on PlayStation 4, PlayStation 4 Pro, Xbox One, Xbox One X and Xbox One S consoles?
Chivalry 2 performs in locked 30 FPS on the previous gen consoles. Ray Tracing support will not be available for these consoles.
Bonus! Check out this pair of new animated faction trailers: