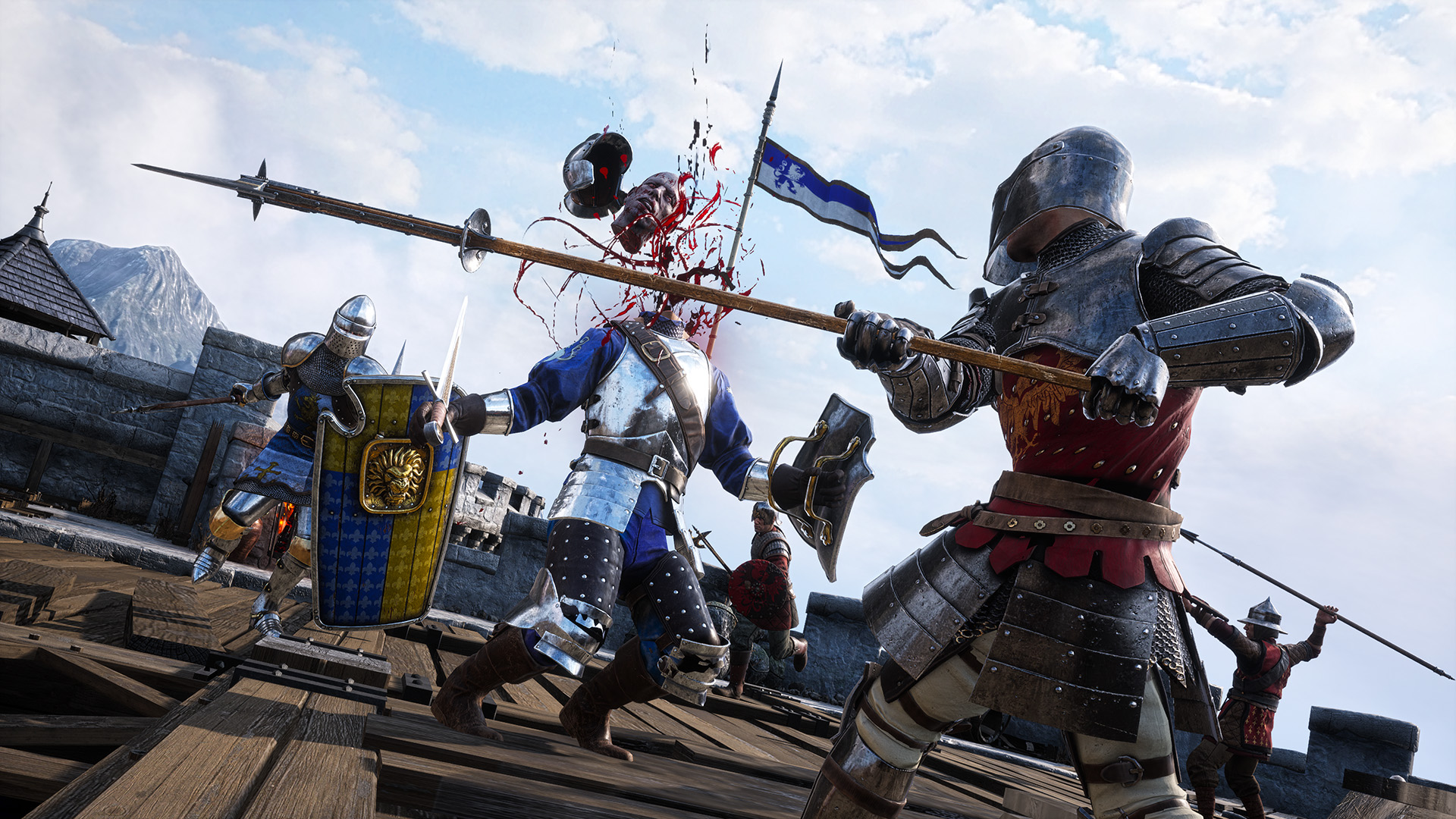 Dear knights, archers, peasants and chicken-bearers, 

We have an update to share regarding Chivalry 2's Cross-Play Closed Beta testing timeline. 
The Chivalry 2 Cross-Play Closed Beta is now moving from March 26-29 to April 23-26, 2021 on PC (Epic Games Store), Xbox One, Xbox Series X|S, PlayStation 4 and PlayStation 5. This delay has no impact on the final release date for Chivalry 2 of June 8, 2021 on all platforms. 
Torn Banner Studios and Tripwire Presents made the decision to delay the Beta release by approximately four weeks for the following reasons:  
Chivalry 2 is our pride and joy. The Cross-Play Closed Beta will truly unleash the bulk of our game to the public eye for the very first time. Therefore, we want to make sure it delivers the greatest experience that it possibly can, for all players on all platforms.
This delay guarantees that the Cross-Play Closed Beta can release on all platforms and both console generations, all with Cross-Play. This delay will ensure that all players will have the opportunity to participate on their platform of choice.
For those who simply can't wait, fear not! Additional Closed Alpha testing is planned prior to Beta, and we'll continue to broaden the key rollout for the Alpha testing list to ensure we take advantage of the time gained.
In the meantime, pre-orders of Chivalry 2 on the Epic Games Store will still grant guaranteed access to the April 23-26 Closed Beta and the full version at release on June 8. Please stay tuned for more information soon about console pre-orders and how to access the Beta on Xbox One, Xbox Series X|S, PlayStation 4 and PlayStation 5. 
As always, you can find our team and a huge community of Chivalry 2 fans and testers in the official Discord (now at 20,000 members).
 ⚔ Onward! ⚔