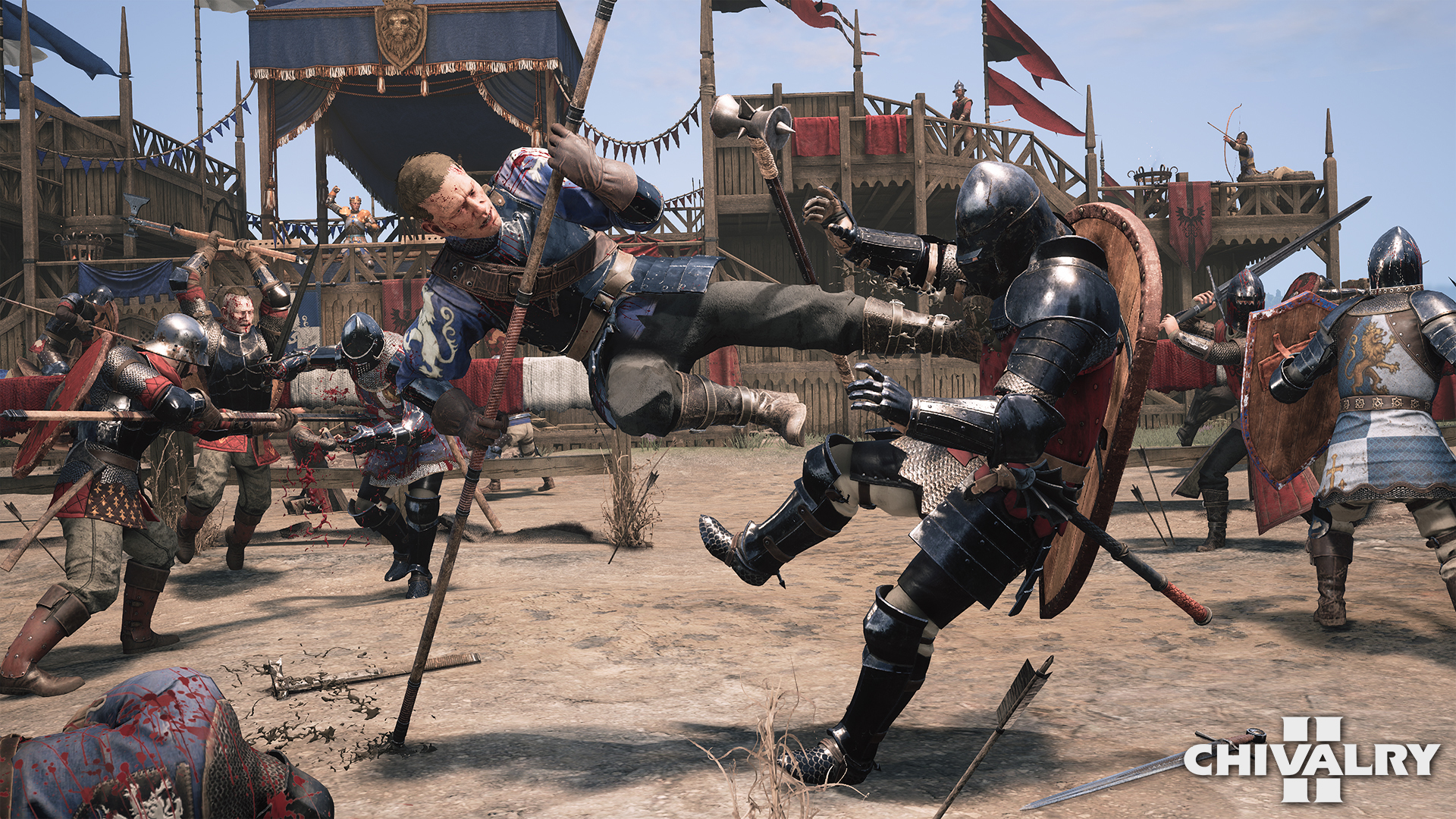 It's been a busy 2020 for us at Torn Banner Studios so far and we are just barely getting started. In February we offered the first showcase of Chivalry 2 gameplay to press. Later that month we held the first every opportunity for fans to play the game at PAX East, and just recently we wrapped up the first round of Closed Alpha testing. While we're gearing up for the next round of alpha testing very soon, we wanted to round-up all of the articles and media posted around Chivalry 2 for easy viewing.
You can also check out this YouTube playlist which features Chivalry 2 related footage, impressions, and interviews.
Articles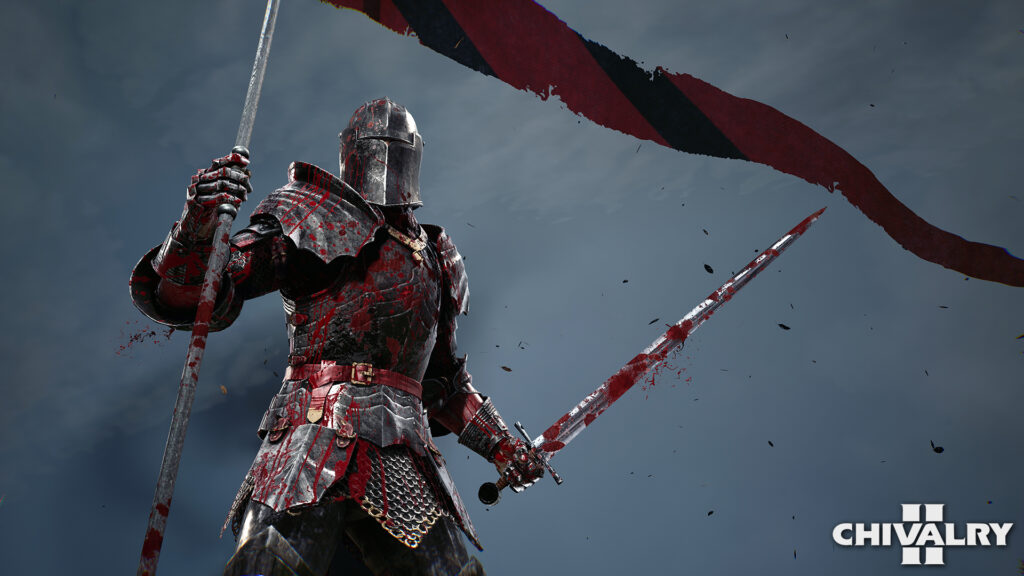 "[Chivalry 2] builds upon the already-strong foundation of PvP action laid out by the first Chivalry with next-gen graphics, big battles of up to 64 players, and new game modes." – Techspot
"The only really disappointing thing about my experience was that it had to end, so I've got high expectations." – PC Gamer
"Chivalry 2 seems to have the right mindset and improvements it needs to retake the crown of the first-person slasher genre that it forged all those years ago" – Game Revolution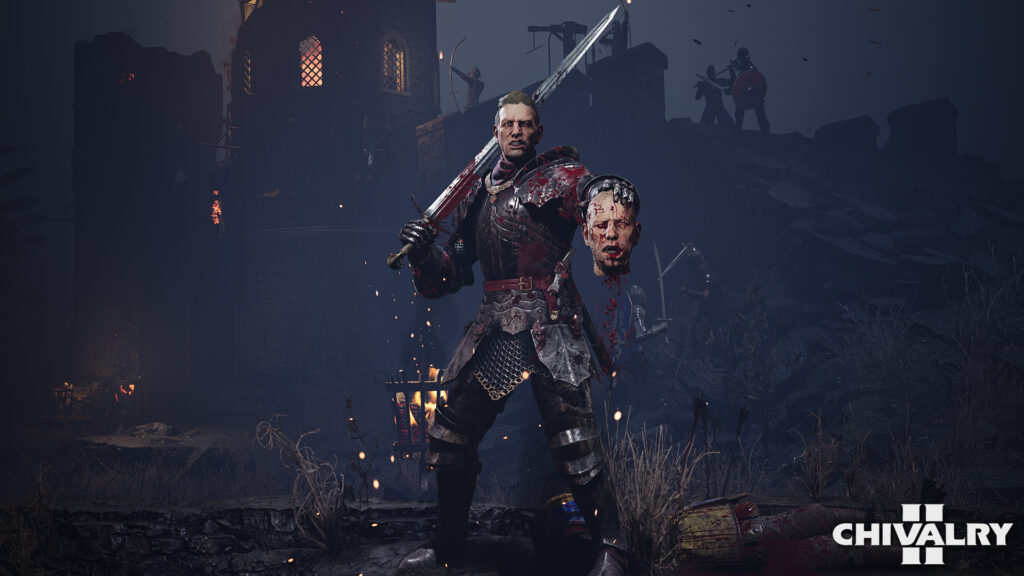 "Chivalry 2 is shaping up to be much bigger than its predecessor." – Noisy Pixel
"It seems that Torn Banner Studios is dedicated to making a game that lives up to the original, and it feels like they're succeeding so far." – Got Game
"Ever want to set a chicken on fire and then throw it at someone's head? You can. Feel like picking up someone's decapitated skull and beaning their ally with it? That's something you can do as well. Improvisation can go a long way in a fight, so don't hesitate to try a new thing." – PC Invasion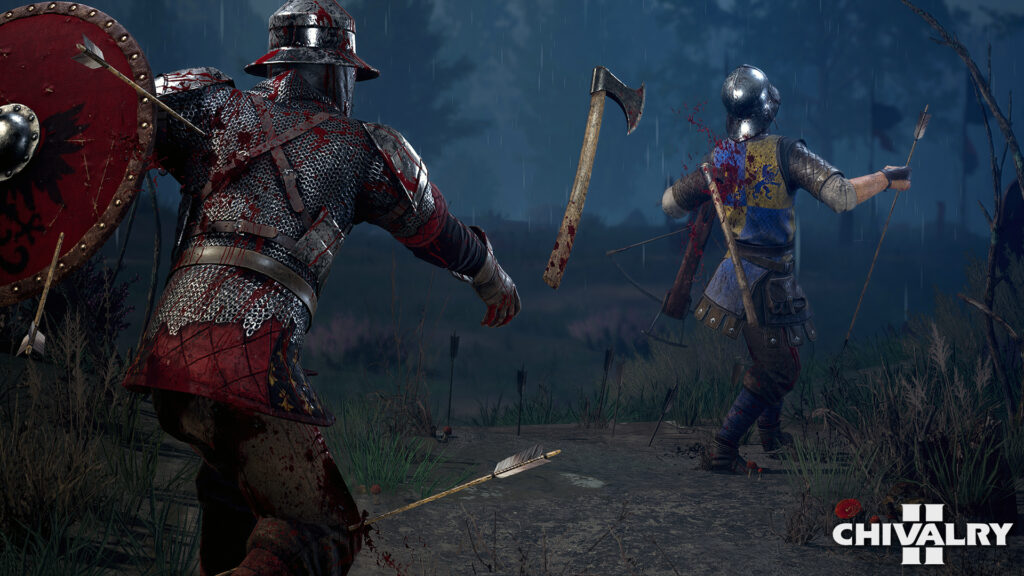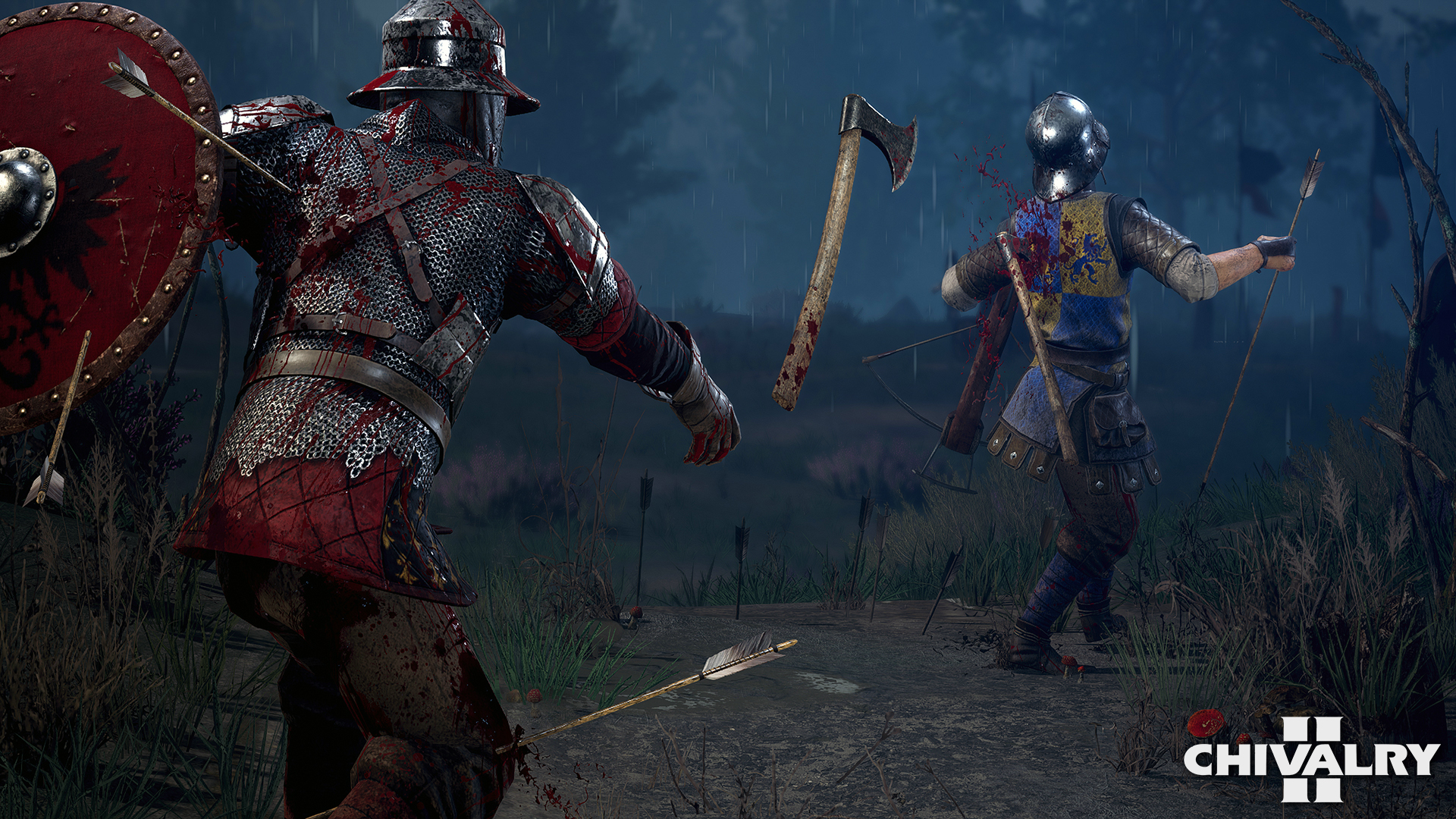 "Chivalry 2 is a much more gory affair than the previous game, and the way it's built is meant to help ensure players feel rewarded for their efforts." – Shacknews
"Chivalry 2 is more mechanically complex than the original but the changes and additions that Torn Banner Studios put forth all feel like a natural evolution of the combat." – WCCFTech
"Chivalry 2 was an absolute riot to play, and I can't wait to see what players make of the game when it releases." – COG Connected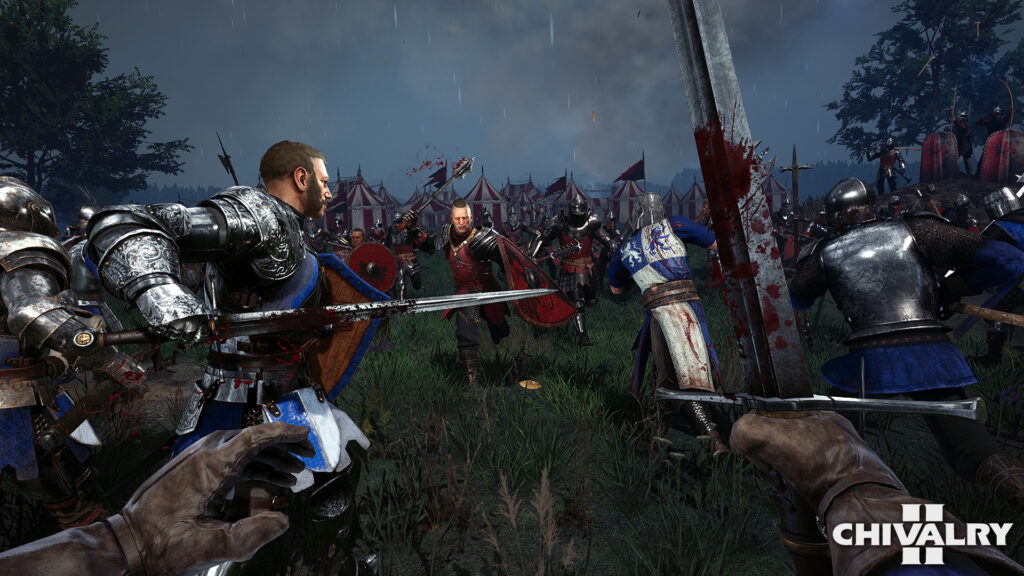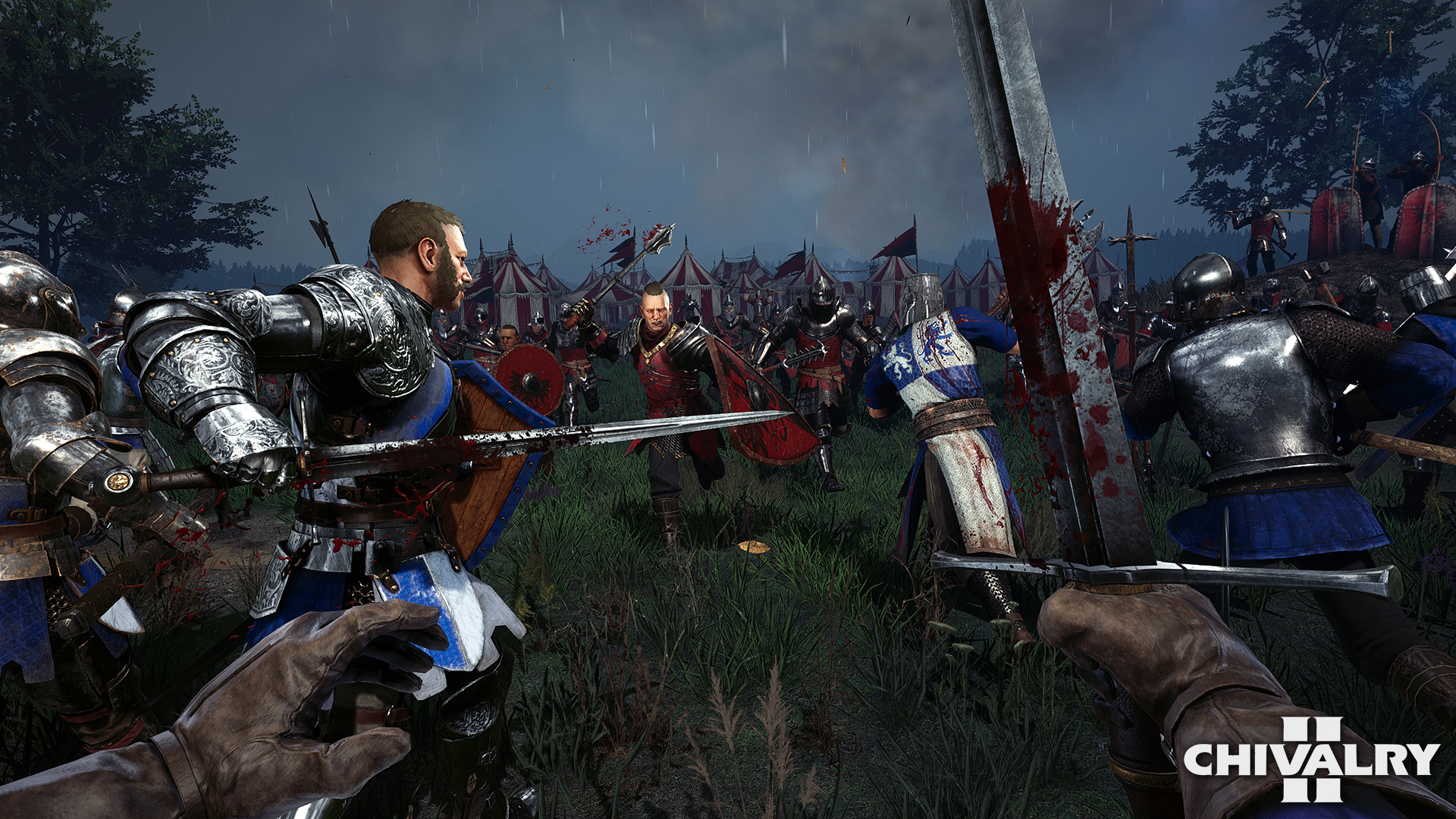 "Satisfying, meaty combat characterizes this simulation of feudal warfare, and new abilities and equipment add variety to already complex movement mechanics. Each strike feels just as powerful as it should, and in comparison to the first game, feedback on hits is both satisfying and clear to the player while they hack and slash with reckless abandon. If anything, Chivalry II indicates that Torn Banner is ready to reclaim its crown in the medieval combat market." – GameRVW
"I trust Torn Banner with Chivalry 2, and trust they'll make the game everything that Chivalry players have been hungering for." – Indie Obscura Greenlit Content
Video Interviews & Gameplay Footage
Closed Alpha
Sign up through the mailing list at https://chivalry2.com/alpha
For more information on Chivalry 2 as it becomes available, please visit https://www.chivalry2.com
Read the Closed Alpha FAQ: https://chivalry2.com/2020/02/20/chivalry-2-closed-alpha-faq/
Important Links:
Epic Games Store: https://www.epicgames.com/store/en-US/product/chivalry-2/home
Discord: https://discord.gg/chivalry2
Twitter: http://twitter.com/chivalrygame
Facebook: http://www.facebook.com/Chivalry2/
Forums: https://forums.tornbanner.com/
About Torn Banner Studios:
Torn Banner is a mid-sized indie studio located in Toronto, Canada that specializes in multiplayer melee combat games. We founded the studio back in 2010 along with the dream that our new title Chivalry: Medieval Warfare would find a big audience. Passion and innovation are the core elements of everything that we do.
Twitter: http://twitter.com/tornbanner
Facebook: http://facebook.com/tornbannerstudios
Website: http://tornbanner.com