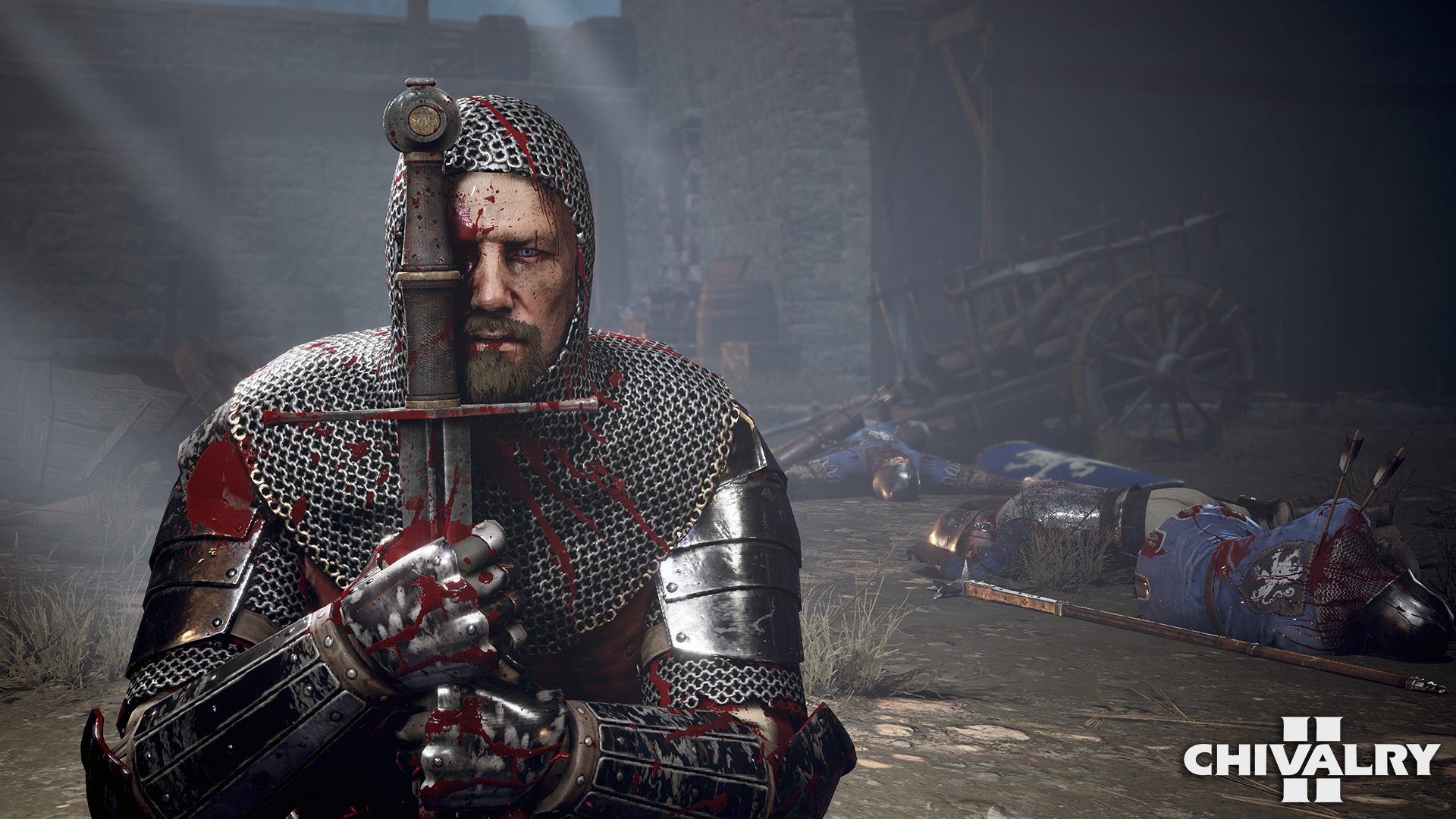 As a new year begins, we wanted to provide an update about the current status of Chivalry 2 and what you can expect in 2020 from us at Torn Banner Studios.
The decade may be over, but our work on Chivalry 2 continues!
Development status:
Chivalry 2 left Pre-Alpha at the end of 2019 and is now in Internal Alpha.
This means:
– The game is relatively polished, optimized and the core gameplay experience is complete.
– Core gameplay feature scope is locked. The majority of maps are design-complete and under polish / optimization. Combat is very representative of what we want to achieve in our final product. There's still much overall polish to be done, bugs to squash, art to be art'ed, optimization to be… more optimized, and so on. 
But, Chivalry 2 — the full 64 player epic battlefield experience — is totally playable and extremely fun today! 
We know this is a bold claim — but we truly feel we are creating one of the best multiplayer games of all time. We want to be sure that when players get their hands on it, there's no doubt they'll see Chivalry 2 as the best medieval battlefield game they've played, with the most satisfying sword combat ever. 
Timeline update:
We wanted to share a quick update on what to look forward to in the new year. All timeline aspects may be subject to change, so this information should be taken less as a "promise" and more as a current set of targets.
We had the opportunity to

announce at E3 2019

at the PC Gaming Show with a big megaphone and a short, tight teaser trailer. Our main goal was mass awareness that Chivalry 2 is coming, and we think we achieved that.

Much more information will be shared in the coming months about game features, including combat, maps and more. We made the decision to wait until Alpha before showing off the game again properly in video form. We know we have a lot to prove, and we want our players to get the best impression possible. 

Expect some exciting details on

game lore

in the coming weeks! The story behind the battle is an essential part of what motivates the moment-to-moment action in Chivalry 2, especially Team Objective Mode. We have crafted an exciting introduction to the lore to showcase this and can't wait to tell and show you more about how the lands of Agatha have evolved since the first game. 

We are exploring options and venues for the first, public, hands-on playable experience for Chivalry 2. If you want to be one of the first to play Chivalry 2, be sure to follow us on these forums and official social channels. An opportunity may pop up sooner than you think!

Public Testing

(Alpha, Beta, etc) is scheduled to begin before and throughout the summer. Join the

mailing list

to be the first to know about testing opportunities. There will be enough time between public testing and launch for us to receive feedback on the game and meaningfully act on it.  

Even more

events, trailers and other fun stuff

is still to come throughout the year.

Chivalry 2 will have a 2021

launch

on the Epic Games Store

for Chivalry 2, with an exact release date to be confirmed. Players can expect a more formal and final release date in the future.
To repeat: Join the Chivalry 2 mailing list to be the first to know about testing opportunities (Alpha, Beta, etc). The mailing list does not guarantee access, but it is the first place to get information for when we start enrolling test participants.
Communications update:
Private Testing
In preparation for a wider public Alpha, we will soon be starting very small focus group testing of Chivalry 2 in Alpha with outside participants, under a private Non-Disclosure Agreement. The testing pool has been selected already and we are not looking for more people for these tests at this time; selections were based on recent history of participation in the Chivalry 2 Discord and elsewhere. We look forward to widening the pool to more players once the initial adjustments have been made to prepare for your arrival!  
Community Dialogue
We hope that since Chivalry 2's announcement we have proven that we are taking community communication seriously. We have greatly enjoyed interacting with the core community that has formed around our social platforms, especially our always-active Discord. Part of this has also been learning the right balance of time to put into dialogue vs. development work. 
So far, we've held several developer Q&A sessions on the Chivalry 2 Discord, along with regular teaser shares of screenshots, GIFs, voice lines and more. While exciting, this content barely scratches the surface of Chivalry 2, but has hinted at the quality and vision we're trying to achieve. 
We also shared a retrospective on 2012's Chivalry: Medieval Warfare, being honest about how we look back on our first title. 
See recaps of Chivalry 2 Shares so far:
https://chivalry2.com/2019/10/07/screenshot-and-gif-recaps-for-chivalry-2/
https://chivalry2.com/2019/11/27/chivalry-2-shares-volume-2/
We look forward to giving players their first real taste of the game in the coming months as our road to launch in 2020 continues. Prepare yourself for the ultimate medieval battlefield!
To stay up to date with everything we're saying, read our FAQ or visit the blog for more information about our upcoming game.
Discord: https://discord.gg/chivalry2
Twitter: https://twitter.com/chivalrygame
Facebook: http://www.facebook.com/Chivalry2/
Forums: https://forums.tornbanner.com/