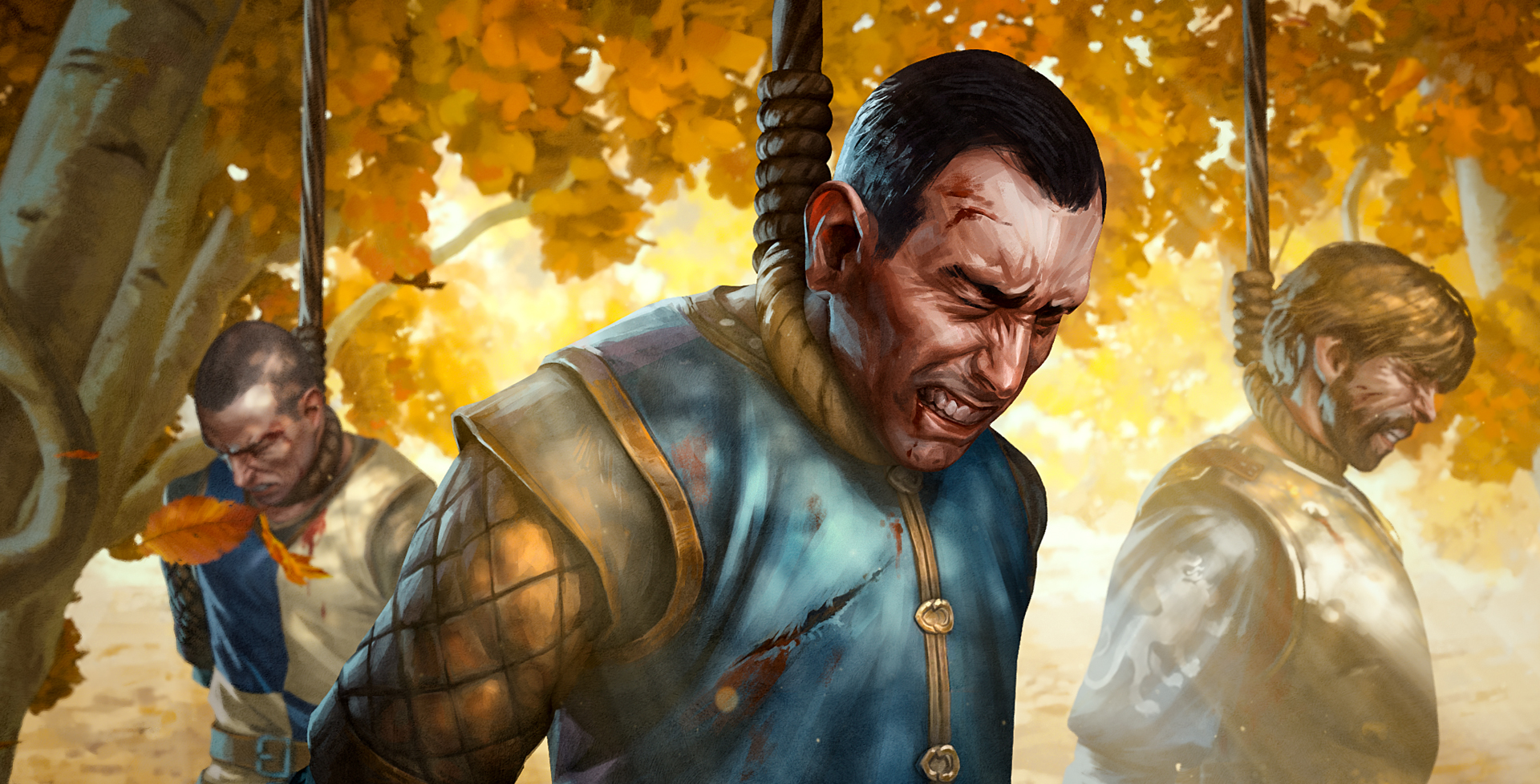 Sign up at https://chivalry2.com/alpha
Join the Discord: http://discord.gg/chivalry2
What is the Chivalry 2 Closed Alpha?
The Closed Alpha for Chivalry 2 is a series of testing rounds. A limited portion of the game will be playable in each round. The Closed Alpha is still ongoing as of December 2020.
The purpose of the Closed Alpha testing phase is to get players' first impressions of Chivalry 2 and to see what we can improve to make the playing experience even better, before the game's final release. Our community's opinions and feedback are important to us. We aim to make changes to the game based on that feedback, while maintaining the overall vision for the game.
During the Alpha, we will be testing the combat mechanics as well as a handful of the maps with servers supporting up to 64 players. Team Deathmatch, Free-for-all and Team Objective mode have all been featured in alpha tests. Our goal is to test for levels of "fun" of course, but also for performance and playability in a full server.
Will an Alpha key grant me a full copy of Chivalry 2 at release?
No, an Alpha key is just for testing purposes and will be unusable after the game's full launch.
If I miss the Alpha, will there be other opportunities to test before launch?
We are planning additional Beta tests for Chivalry 2 prior to launch.
What is an NDA and why do I have to sign one?
An NDA (or Non-Disclosure Agreement) is required to play in the Chivalry 2 Closed Alpha. When signing the NDA you are agreeing to not talk about the game with people who are not involved in the Alpha testing (expanded more in the question below).
We require an NDA for several reasons. Most importantly: people playing the Alpha are aware that they are playing a game that is still in development and are aware that it will have flaws and things will change over the coming months. Those outside the Alpha may not understand this, and it has the potential to negatively impact their opinion of the game as a whole.
Where/when can I talk about Chivalry 2 while playing the Alpha? Where can I talk to other testers?
As of December 2020, the rules of the NDA have changed slightly. This rule remains: Under no circumstances during the Alpha will testers be permitted to capture or share media of Chivalry 2 (screenshots, video, live streams).
An NDA remains in place for the Chivalry 2 Alpha. Alpha Round 10 brings an important new change: text-only discussion of the alpha is now permitted in the following public areas: Chivalry 2 Discord, Chivalry 2 subreddit, and Torn Banner Studios forum. Read more below:
Xbox One and PC players
Join the

Chivalry 2 Discord

, agree to the rules and begin text-only discussion in the

#public-alpha-chat

channel. 

The Discord server also contains other important alpha test info that is no longer locked in visibility.

NOTE: Videos and screenshots are still not permitted in any public channels, including the above. Videos and screenshots shared on any other public website or channel are also in violation of the NDA.
PC players only: private alpha area
PC players have the option to join private, locked alpha channels in the

Chivalry 2 Discord

, in order to give specific feedback and report bugs

To access these locked channels, visit the

#alpha-onboarding

channel within the Discord and type in %apply after you've agreed to the Discord rules. 

NOTE: it is not possible for Xbox One players to join the private alpha areas at this time. The #alpha-onboarding channel relies on us checking PC player email addresses and game keys.
The NDA will be agreed to by users prior to them playing Chivalry 2 (it is not part of the initial signup process). By agreeing to the NDA you agree to adhere to these communication rules. Failure to do so may result in your access to the Alpha and future Alpha/Betas being revoked.
What is the testing schedule for Alpha playtests?
The Closed Alpha playtest schedule and format may be subject to change, so this answer represents our current direction that may see revisions. We will have NA and EU servers during Alpha testing periods. Playtests occur monthly, typically 3-4 days at a time.
How do people get invited and how do I get a key?
Signup for the Closed Alpha here: https://chivalry2.com/alpha
We may also choose to invite select participants directly in the Chivalry 2 Discord server, on a case-by-case basis dependent on each user's history of activity in the Discord.
If you would like to participate, make sure you're signed up! Keys will be emailed out to those who are on the list. Note: the number of registrants on the list already exceeds the number of keys we will be able to send out, so signup is not a guarantee of access.
Once you're invited into an Alpha round, you will have access to the remaining rounds of the Alpha.
I don't have a key yet, can I still get into an upcoming Alpha round?
If you don't have a key yet, you still have a chance to receive one in our key lotteries each round. The number of players invited will increase each round, up to a certain limit. Just make sure you are signed up: https://chivalry2.com/alpha
How do I access and play the Alpha?
The Chivalry 2 Alpha is available on the Epic Games Store. You must have an Epic Games account. Once given your Alpha key (see above) you'll be able to redeem the key by opening the Epic Games Launcher, clicking on your username in the bottom left corner, and choosing 'Redeem Code'. From there the Alpha will begin to download into your Library.
How and where do I give feedback about Chivalry 2?
In order to properly track your feedback, we have a closed section of the forum that you will gain access to after signing the NDA. This Chivalry 2 Alpha section is where you should post your feedback and communicate with other Alpha testers.
https://forums.tornbanner.com/category/67/chivalry-2-alpha-testing
The Chivalry 2 Discord has also hidden Alpha-tester only areas, which are approved for discussion about the Alpha (under NDA).
As a member of the Alpha, you have the power to influence the game! In order to give helpful feedback to us, we ask that you be specific where possible. For example, if there is a feature you don't like, simply stating "this sucks and I don't like it" does not help us to understand why you don't like it or what we can do improve your experience going forward. Explaining what you like and don't like with a detailed description, perhaps even indicating what you would like to see more, can help us understand potential issues with the gameplay.
Where can I find more information on how combat works and how it has changed since Chivalry 1?
We have provided a basic walk-through of the combat changes in Chivalry 2 that you can read on the private section of our forums. You can only read this once you've agreed to the NDA and have been granted forums access (see your invite email).
What are the system requirements for running the Alpha?
We aren't sharing specific system requirement information at this time. Requirements are comparable to most recent PC games, and are not incredibly demanding.
How can I play the Closed Alpha or Beta on consoles?
Chivalry 2 is coming to PlayStation 4, PlayStation 5, Xbox One, Xbox Series X and PC – with Cross-Play between all platforms. In December 2020, Xbox One players were invited to join the alpha in limited capacity via the Xbox Insider program. We will have more information about testing opportunities on other consoles in the future.