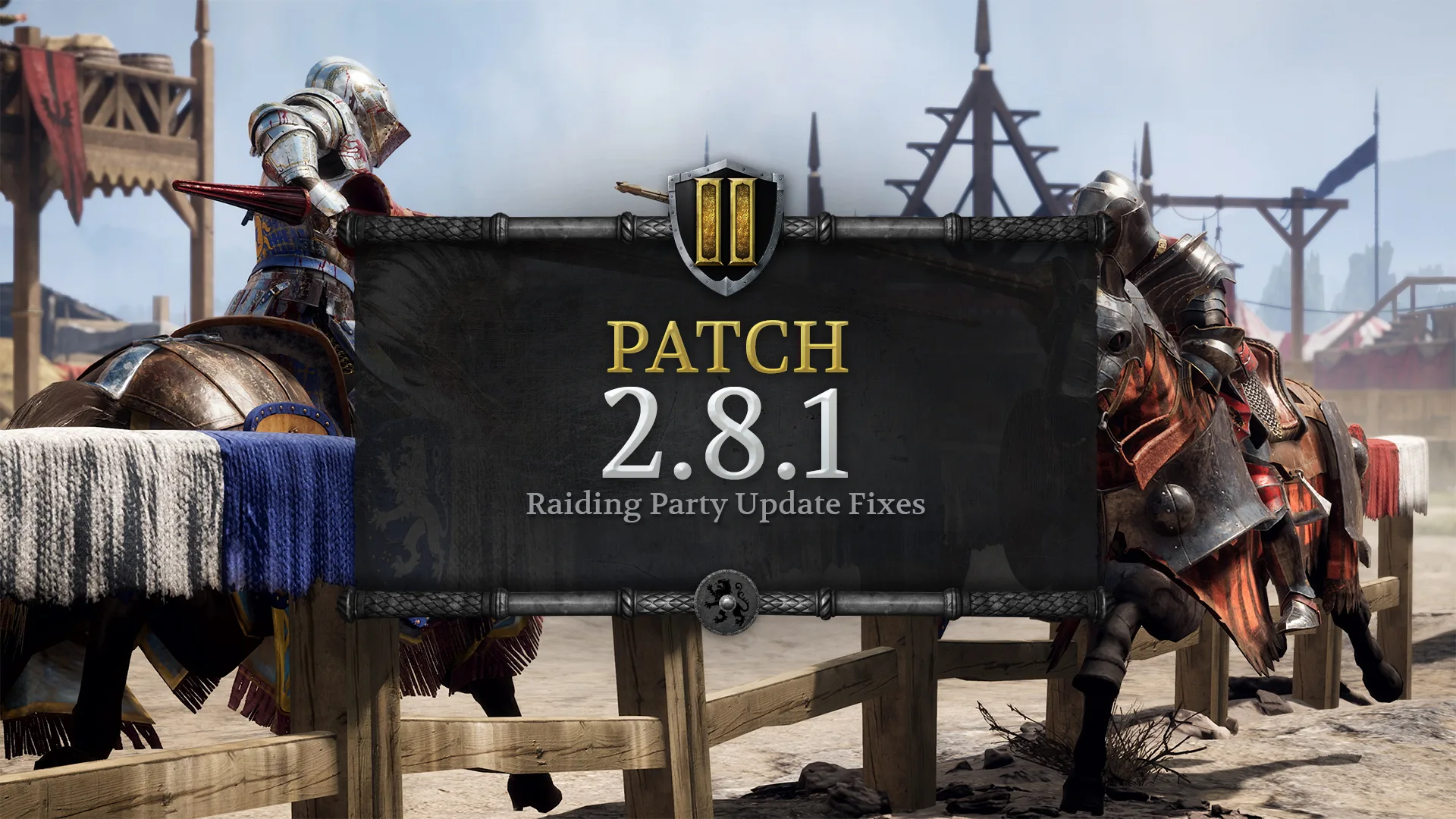 Good morrow, knights! As of this morning at 10am ET, we have released a minor hotfix (2.8.1) aimed at resolving some of the issues that appeared in our latest content update, Raiding Party. Below is a list of fixes includes in this hotfix.
General
Reverted a change to constructable placement limitations having an effect on multiple maps

Addressed further admin permission exploits

Fixed an issue where votekicks would not commit reliably

Fixed an issue where XP and Campaign progression would not save after match conclusion

[PS4] – Fixed an issue where crown purchases were not being reliably redeemed

[PS4] – Further crash fixes

[Xbox] – Fixed crash related to friends and parties

Fixed an issue where Standalone Servers would not grant Campaign Pass experience
Crossparties
Localization fix for missing text in regards unfriending Native Platform friends

Fixed an issue where the party leader would fail to join a match but other party members would be able to join said match

Fixed an issue where accepting 2 party invites in quick succession would cause a crash
Upcoming
While we've just released 2.8.1, we are still looking into:
More cheat prevention

More crash fixes

More crossparty fixes

Bridgetown balance changes

And more!