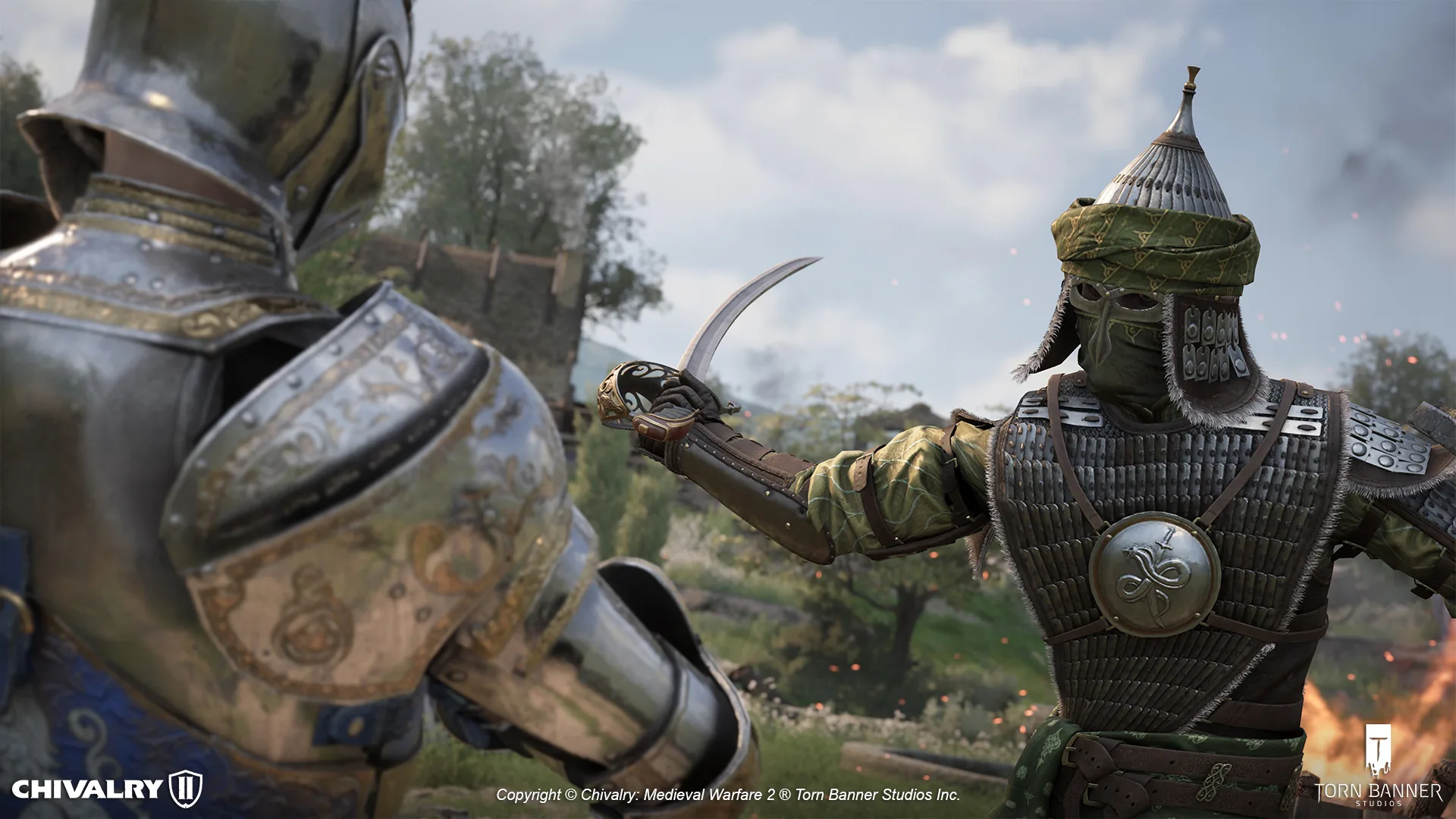 Good day to new and old knights alike! 
Last week we launched the 2.8 Raiding Party update which saw: the introduction of Cross Play Parties, 'The Sacking Of Bridgetown' Team Objective map, the fearsome Heavy Cavalry Sword, and much much more!
We are thrilled with the wide positive reception the update has received from all players, and particularly our new PS Plus audience. However, we would be remiss not to recognize a few new issues that have been introduced with the update. The team has been working diligently to tackle these issues, the most recent being matchmaking campaign xp not being granted which has been fixed behind the scenes with no game update required. 
We have also noticed that some players are not receiving in-game items/benefits they have purchased, which include the King's Edition, Special Edition, and crown purchases through the online store native to their platform. If this issue has impacted you, we request that you send a copy of your receipt in a ticket to our support team here https://support.chivalry2.com/.
Please note that there is currently an increased backlog of tickets, so your patience with us during this time is greatly appreciated in the matter. We will be addressing tickets in the order they are received.
The development team is currently working to prioritize bug fixes, and we plan to release hotfix(es) to help address a number of concerns from our players. The next hotfix is planned for next week with the goals of: 
Fixing multiple crashes

Resolving purchasing issues

Fixing votekicks not functioning as expected

Relaxing the restriction on where constructables can be placed

Additional protections against exploits
While these mentioned topics have been set for the first hotfix (2.8.1), this is not an exhaustive list. There are additional issues being investigated and fixed behind the scenes, so we encourage you to "watch this space!" for more information in the future.