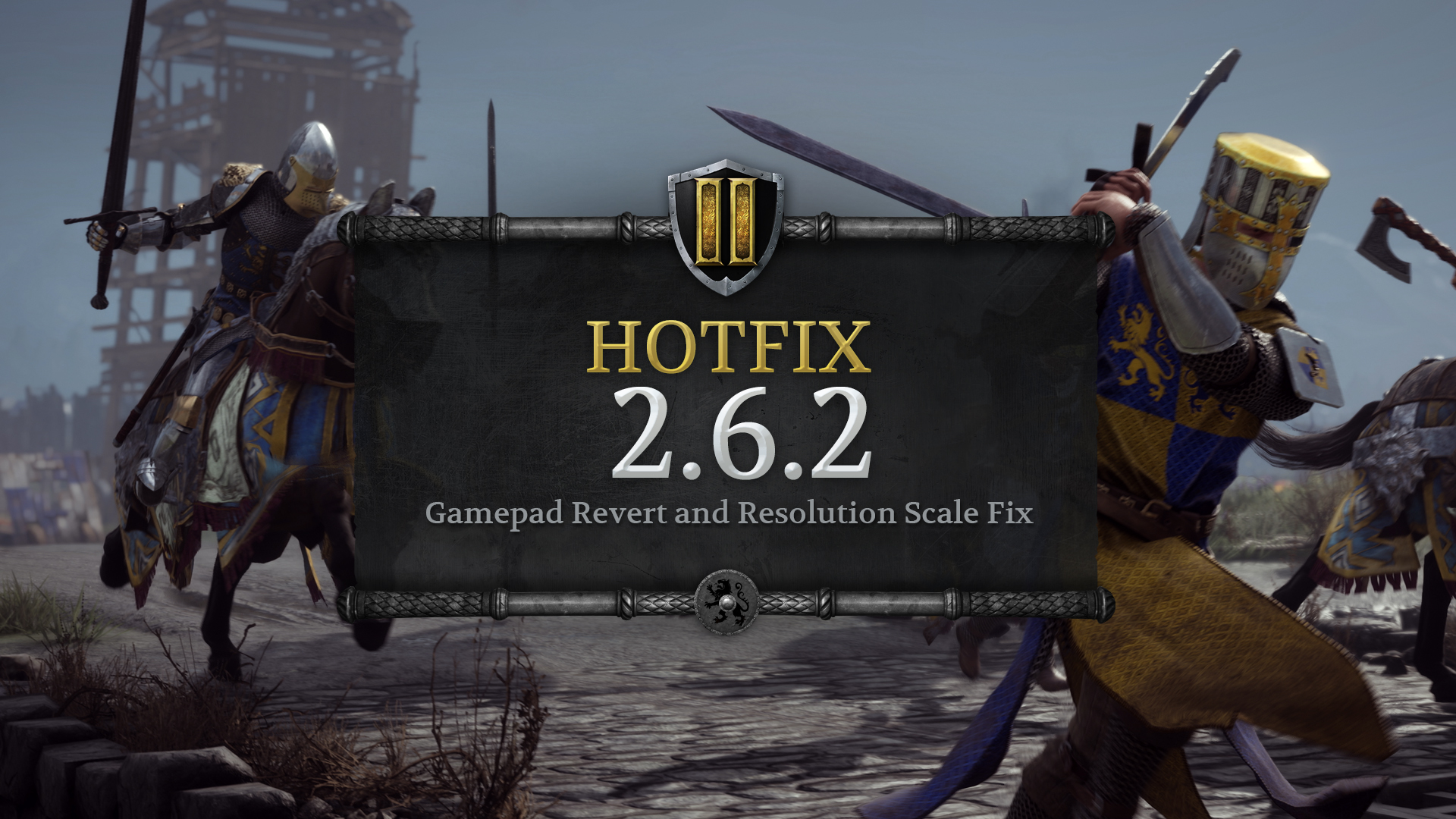 Today we have released a minor hotfix (2.6.2) aimed at resolving some of the issues that appeared in our last hotfix, and since 2.6. These fixes include:
Gamepad changes have been reverted to 2.6 bindings to resolve issues with counter feints, interacting, unintended emote wheel popups, and throwing weapons/items
Fixed Resolution Scale not saving properly when set
In addition, due to the popularity of the 64 player servers in the browser we saw during server tests, we have repurposed a few of the 40 player standalone server browser sets in available regions to offer 64 player servers. This means that there are now offerings of both 40 player servers and 64 player servers in the standalone server browser.
Temporary Fix for Gameplay Stuttering on EGS
In this hotfix we were unfortunately not yet able to resolve the Epic Game Store stuttering issue that was introduced in our 2.6 update. At this time we encourage EGS players only to remove the steam_api64.dll file from their game files to improve the stuttering as a temporary resolution.
Note: If you removed the file before the 2.6.2 update you will need to remove the file a second time.
Close Chivalry 2.
Navigate to your Epic Games Chivalry 2 installation folder (by default it is C:\Program Files\Epic Games).
Navigate to the following file path: Chivalry2\Engine\Binaries\ThirdParty\Steamworks\Steamv147\Win64
Delete the steam_api64.dll file.
Start Chivalry 2.
Under investigation: Server Performance
The development team currently has an on-going investigation of our server performance underway. We are investigating server disconnects (lost connections) as well as players teleporting on servers. Last week we wrapped up testing 64 player servers in the server browser and collecting data from these tests which we are in the process of analyzing.