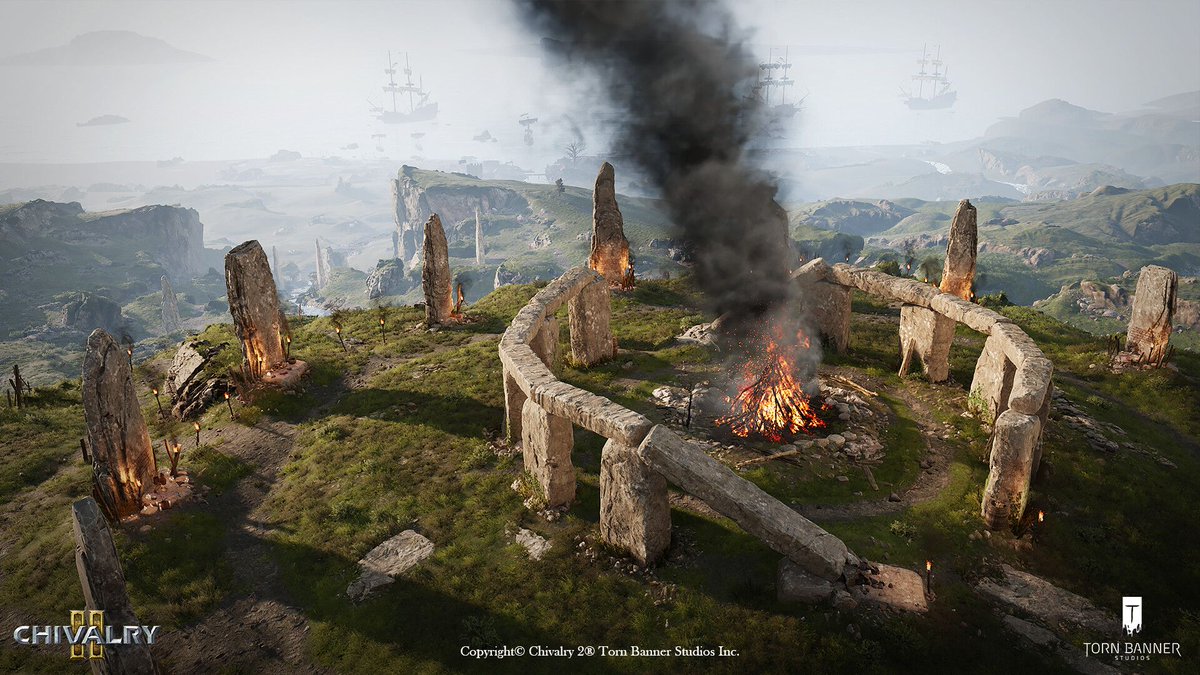 3D Environment Artist at Torn Banner Studios Justin Myles explained the processes of creating complex multilayered landscapes and set dressing for Chivalry 2's The Raid on Aberfell map.

Hi there, my name is Justin Myles, an Environment Artist who's been working in the game industry since 2019. I've been learning 3D art for over 12 years and graduated from the University of Bradford in the United Kingdom.
Bulkhead Interactive was the first games studio I got to work with, and later, I moved on to Torn Banner Studios to work on the game Chivalry 2.  At TBS, my main tasks are to help with the production of the game's environments, these could be:
Modeling assets for the game, these could be baked assets or assets made using trim sheets.
Worldbuilding, for example, terrain sculpting/painting, placing foliage and debris, etc.
Set dressing environments, like placing structures and props.
The creation of physically based materials.
Bug fixing any issues the QA team may find, for example, collisions or navigational problems for AI.