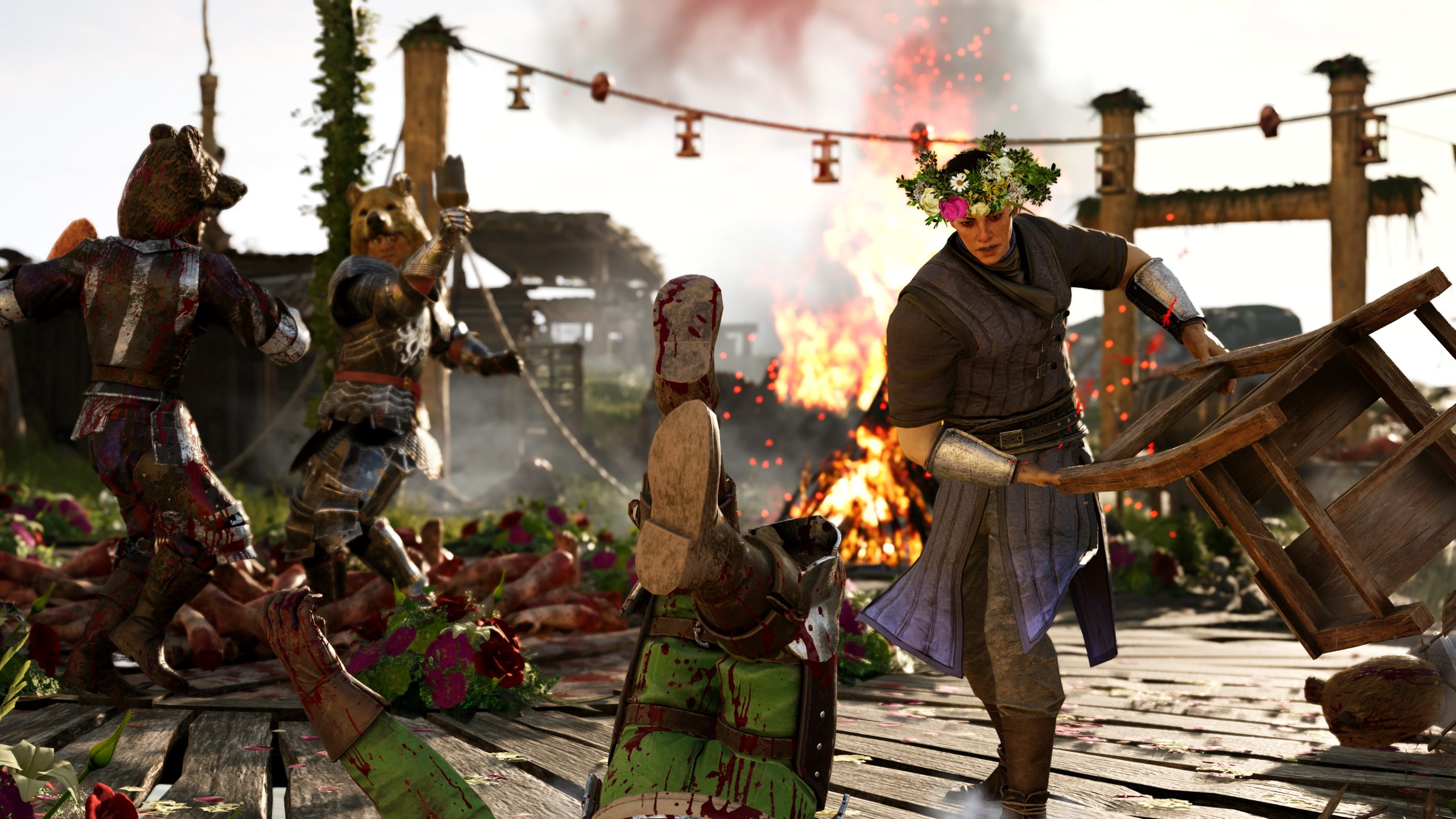 Welcome to another Twitch stream recap blog! We're hosting biweekly streams on our Twitch channel where we talk to Torn Banner developers, community members, and we'll soon be debuting upcoming features! Be sure to follow us over on our Twitch profile so you get notified every time we go live.
You can watch a VOD of our latest stream here on our Twitch channel, or archived on our YouTube channel below.
In this stream Jen and Moon took some time to chat one-on-one with the community, answering some of the common questions from the community as of late and some questions from chat as well. We also discussed our upcoming minor update, 2.5.3.
Please note that these should not be taken as true patch notes, and that official patch notes will come when 2.5.3 is ready to be released. However we wanted to keep the community in-the-know about what we're currently working on now that our biggest update yet, the Tenosian Invasion, as well as Midsommar, have been released. In 2.5.3 we expect to be making the following changes (and additional changes not mentioned here):
Map Balance Changes
Aberfell
Stage 1 is slightly too difficult for attackers

raise the points given by carryable peasants and pigs from 34 to 40 so players only have to bring back 25 to the boat instead of 3

Stage 2 is slightly too difficult for attackers

defenders spawn should be slower (from 12 sec to 15)
Askandir
Stage 2 is too difficult for defenders

defenders spawns should be faster (from 12 to 10 sec)

Stage 3.5 is too difficult for defenders, ends with too much time remaining

remove 1 minute, from 5 to 4 minutes
Baudwyn
Stage 1 too difficult for attackers

add 1 minutes to the stage time, increase it from 7 min to 8

Stage 2 too difficult for attackers

defenders spawns should be slower (from 11 to 12)

lower the HP of catapults from 1400 to 1200 HP

lower the HP of ballistas from 700 to 600 HP

Stage 3.5 too difficult for attackers

defenders spawns should be slower (from 10 to 12)

attackers spawns should be faster (from 10 to 8)

Stage 4 is very long (8:30 min in average at the start)

lower the time added at the beginning of the stage (from 8 min to 7)
Fixes
Coxwell not spawning defenders as peasants at the last objective
Other
Increasing our anti-hacking measures to combat hackers and cheaters

Exploits and crash fixes (can't be too specific here but we're addressing them!)
Even further out (fixes that will come in a future patch)
Resolving the No Helmet option not working

No horse map options coming

More FFA map support
We're still working on 2.6 and crossplatform parties!
Console
At this time we're still investigating some console specific implementations. The dev team is aware that the console community has expressed desire for an in-game chat, ability to rebind controls, and change their FOV. We cannot commit to these specifically yet but the team is testing feasibility of these and they're on our radar. We hear you, console players!
Regarding Xbox dropping parties at the end of a match – we will be revisiting this after cross platform parties is released but we suspect this issue will be reduced or resolved with crossplatform party implementation.
One the topic of console we also wanted to address a bug that causes players to spawn in looking bloody or burned on last-gen consoles PS4 and Xbox One. This is an issue that we're aware of it but don't have a solution for it due to memory restrictions on these consoles. Players spawn in looking like this because they are part of the "default character" that is loading on the console. It takes additional memory to load in individual customization, and if memory is being restricted the console won't load in the customization.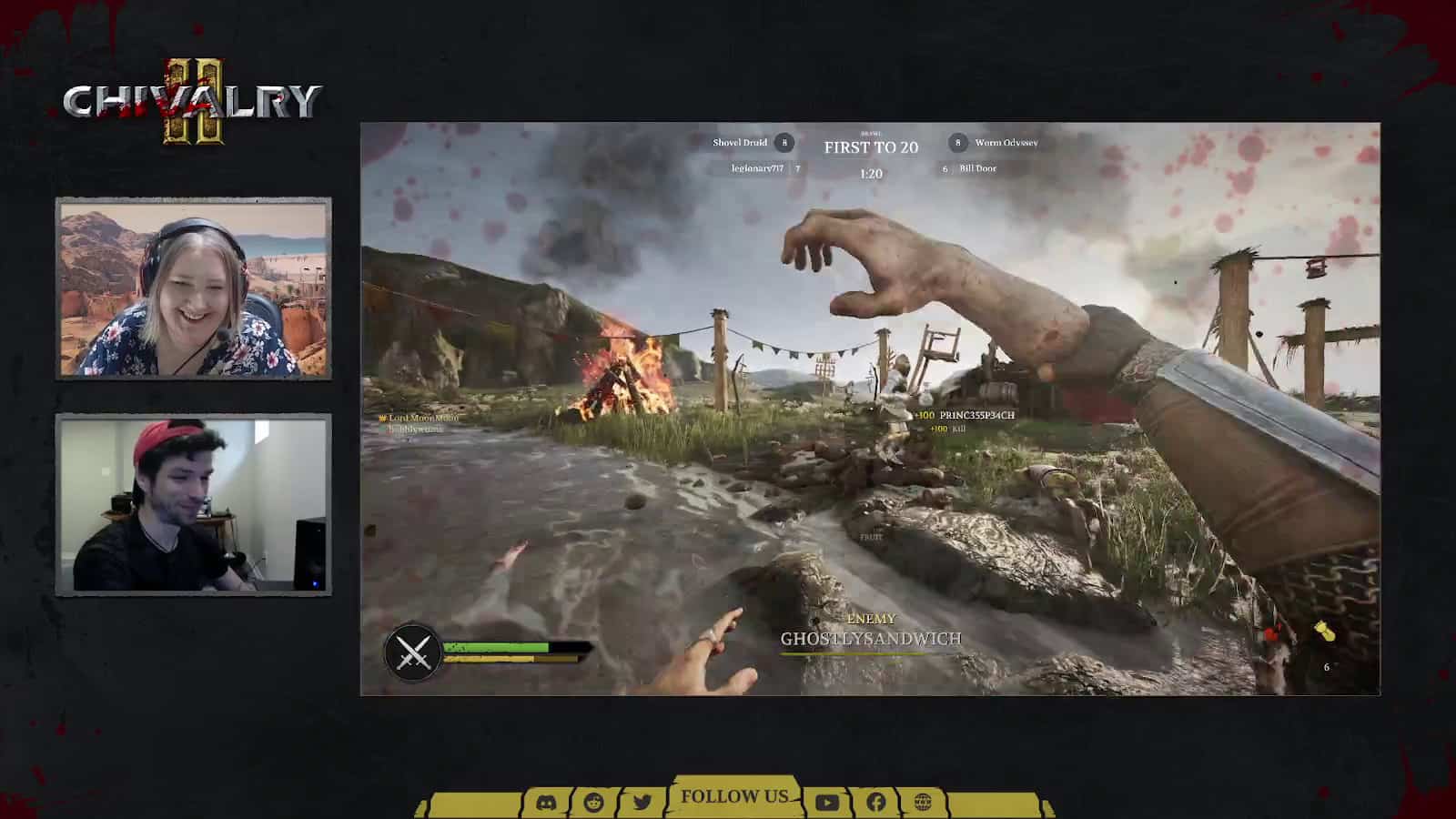 For the remainder of the stream, Jen and Moon checked out the Midsommar Brawl – a limited-event brawl map that was added to celebrate one of the most widely celebrated events in Sweden – with a grotesque twist.
The Mason druid warlords and peasantry are hosting a festival in the fields of Aberfell that would make any Agathian shriek in terror – and you're invited! Things soon get out of control however, as during the obligatory dance, two druids enter a heated discussion. Is this part of the ceremony? Who cares, it's an all out brawl now! And there's plenty of food and limbs to pick up and toss around for all!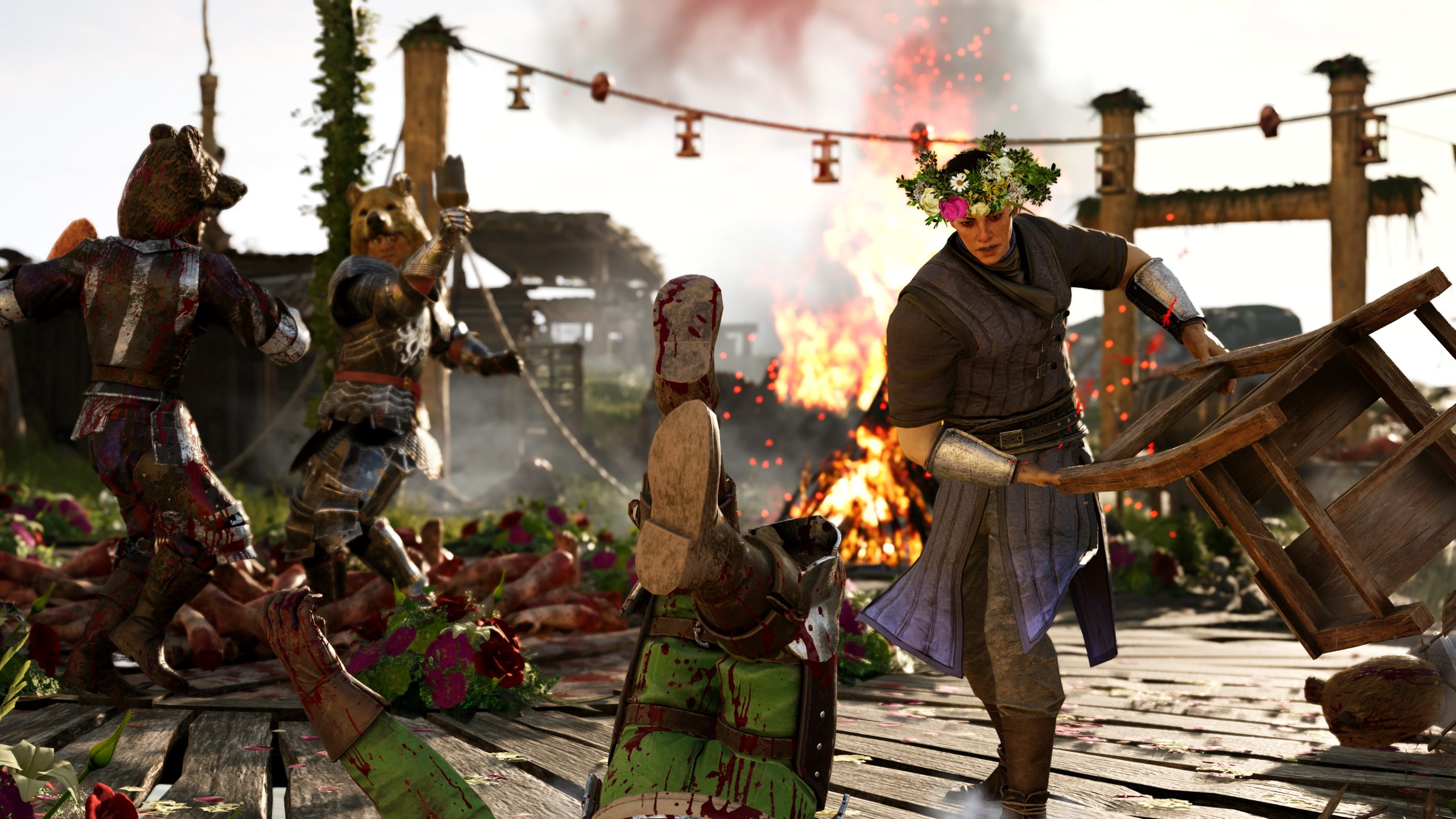 Some of the viewers from chat joined in and definitely outplayed us but it was all in good fun in our flower crowns and bear masks. If you haven't yet had a chance to play the brawl, the Midsommar brawl alongside our Rudhelm Feast map is available to play right now from the Play menu. Play it before it's gone!
Upcoming Streaming Schedule
Be sure to follow the Torn Banner Studios Twitch channel and join us for our next Twitch stream on July 14th.
You can always stay up to date on the bigger items the team is working on at the Chivalry 2 Road Map. And don't forget: for help be sure to visit the Chivalry 2 Knowledge Base and Support Site, community discourse – Discord, follow us on Twitch, and read all the latest news on our Social (Twitter & Facebook).