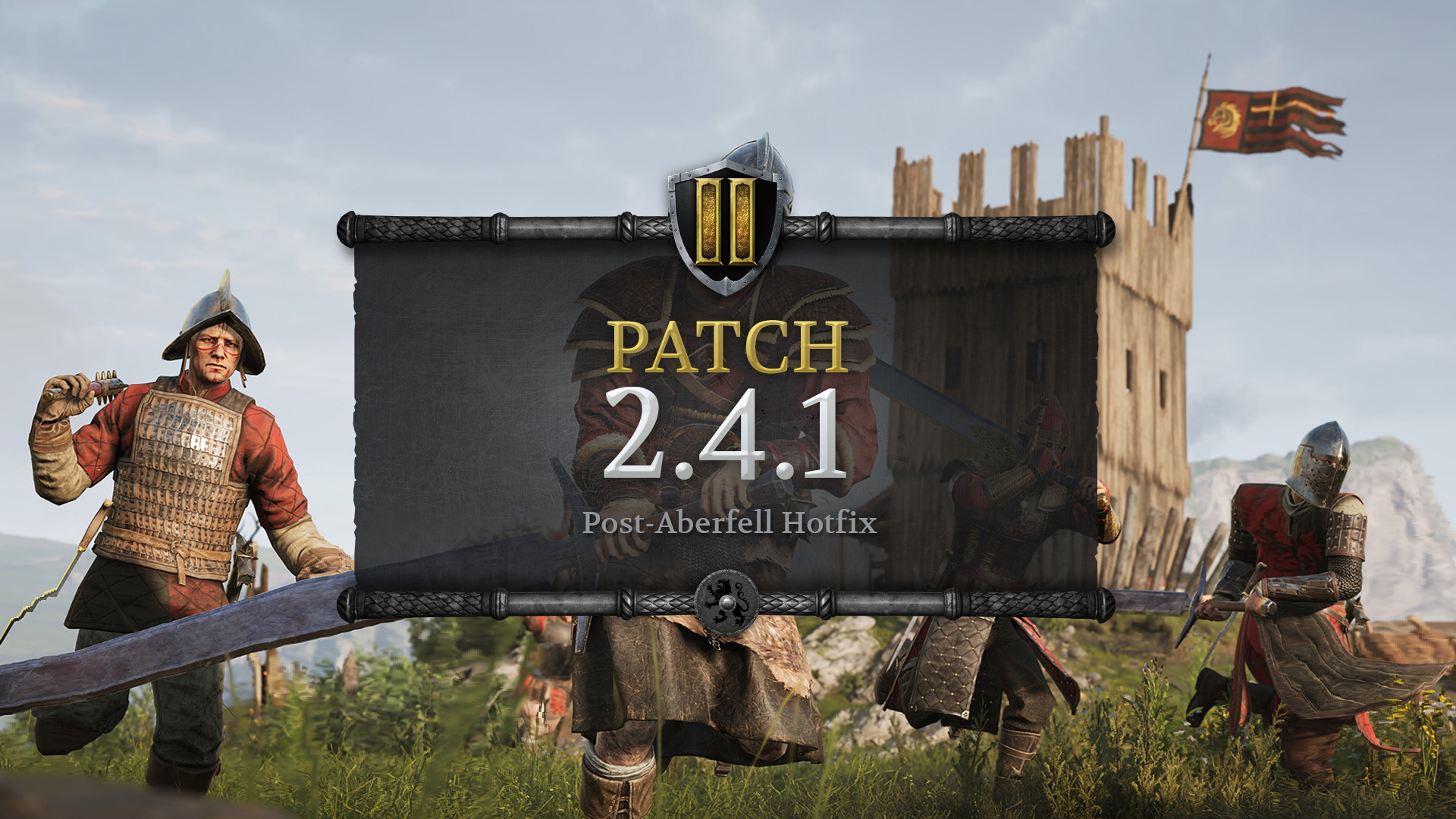 As of 11am ET today we will be releasing a hotfix for all platforms (2.4.1). This hotfix includes:
Fix for Aberfell where the tower fuse reset to zero when it was defused. The fuse will now save up to 50% progress.

Fix for the server disconnecting after traveling to new server

Fix for wall collision missing on Rudhelm. Rudhelm is back in rotation!

Fix for infinite medkits bug

Disabled NVIDIA Ansel in online games due to a related bug

We have also reduced the frequency of The Raid on Aberfell to approximately 1 in 3 games in 64P Mixed and 40P Mixed Modes. This 1 in 3 frequency will be reduced after a period, as well.
In addition to these fixes we are also working on additional future fixes including Masons spawning with Agatha shields, players being bloody when they're not supposed to be (on console platforms), and further Aberfell fixes and optimization.