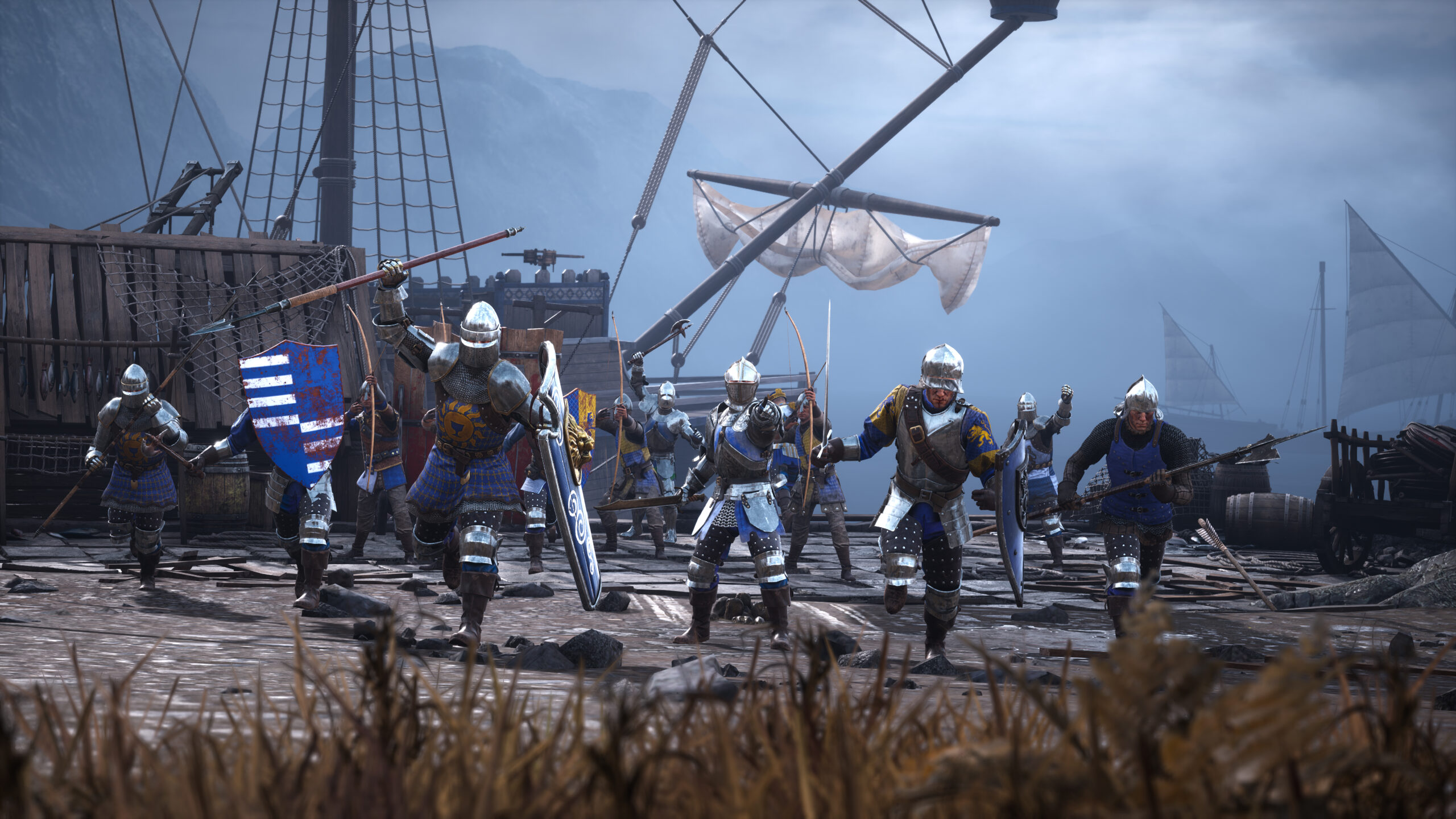 We recently rolled out Chivalry 2 Patch 2.2.3, which focused on overall combat stability, animation fixes, and included a major replication fix to address teleporting of players. The feedback we've heard from players so far is that the game is feeling significantly improved. We're proud of our team for getting combat reliability back on track and we greatly appreciate our community for hanging in there and assisting us in tracking down these issues. 
We're aware that some combat related issues still exist and we're working on resolving these as quickly as we're able to. These include: 
A parry bug where trying to parry after being Interrupted/Staggered/Deflected will not let you parry as it should (resulting in parry feeling not responsive)

When a secondary 1-handed weapon is disarmed (holding throwing knives or a novelty items), the player will pick up their primary 2-handed weapon in one hand instead of both hands

Weapon being invisible sometimes after being thrown/after switching items

And further optimizations to hit detection and player replication
Overall our team has shifted our focus to ensure that maintaining a high quality core combat experience is the utmost priority moving forward. We'll still be adding more content and features to the game and remain committed to at least doubling the size of Chivalry 2 via post-launch content. Yet in giving much more time to quality assurance, this will mean that some planned content will be moving further out on the roadmap. 
This December we will be releasing a fun and festive 2.3 "Merry Chivmas" Content Update to cap off 2021. Aside from a few pieces of new content, this update is focused on core improvements to gameplay experience. In order for us to ensure that the core combat quality remains on track and undisturbed from this point onward, we've made some revisions to our roadmap to bump the planned new Team Objective map and its accompanying "Raid" themed content to early 2022 rather than 2021. 
We now have a timeline for Crossplay Parties, a feature which will allow players on all platforms to party up and matchmake together. With ongoing work to stabilize the game and provide the best quality experience for players, we are expecting to launch Crossplay Parties in Q2 2022. It is possible this may change if issues are encountered implementing these services.
A console server browser will also be released at the same time that will allow console players to choose which server they want to join from a list, instead of using the matchmaking system.
We encourage you to hop into the battlefield with the 2.2.3 patch and enjoy our reinvigorated medieval combat experience! And stay tuned for a very bloody Chivmas. 
View the updated roadmap at chivalry2.com/roadmap