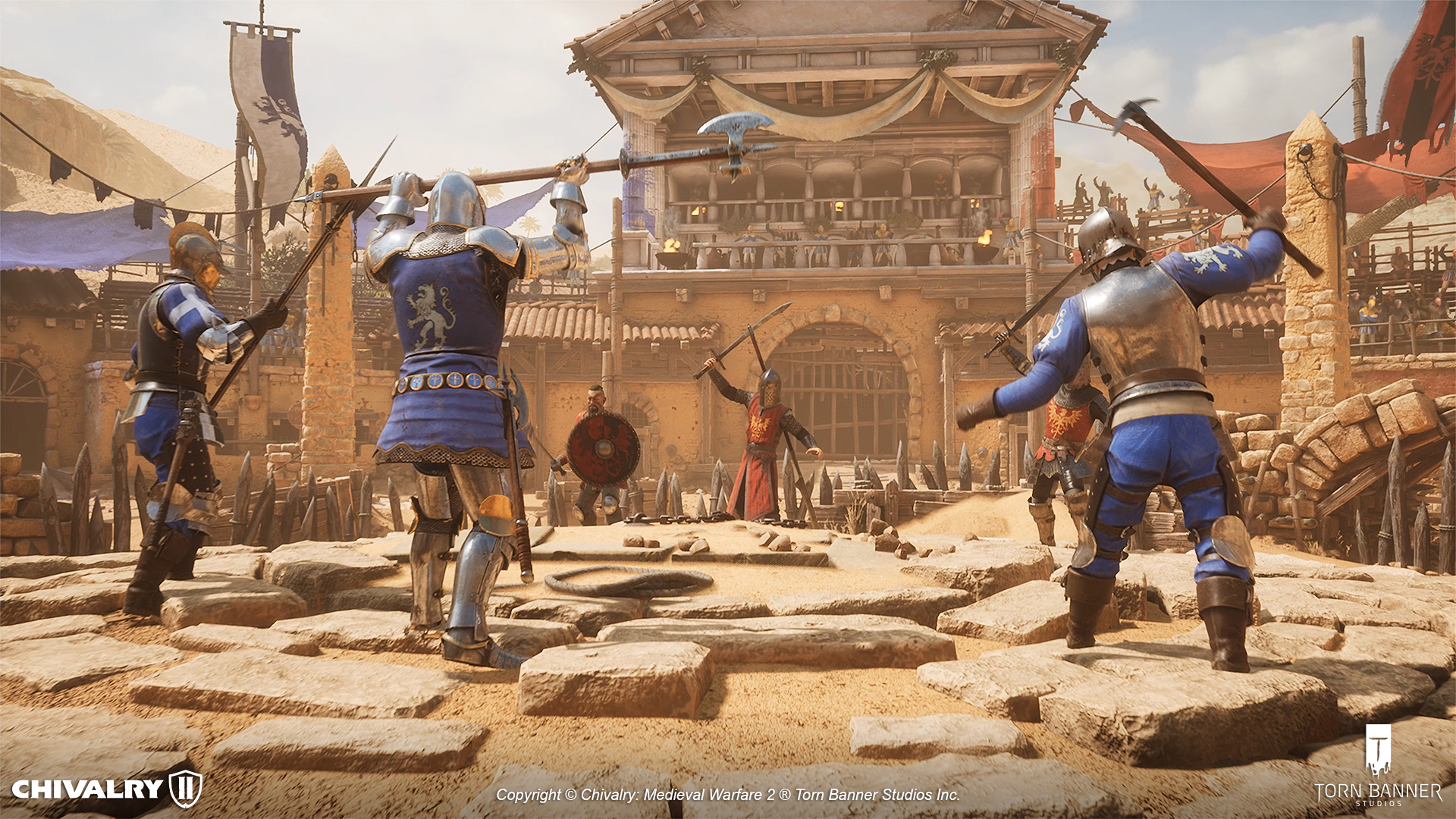 Good morrow! This morning (11am ET) we will be sending out our latest minor patch to all platforms (2.1.2).
In addition to the fixes listed below, Arena Mode will receive an additional 1v1 mode for a limited time duration! Available on all platforms, Arena 1v1 is available now until September 13. Get dueling with this experimental, small-scale new arena and let us know your impressions!

Combat
Adjusted the combo "delay" animation after being blocked to now properly show the delay from the blocking player's perspective
Matchmaking
Fixed an issue where players can queue for a game before all region pings have been retrieved, causing the player to be put into a high ping server
Fixed an issue where players were unable to queue again after canceling the initial queue
Gamemodes
Arena – Fixed backfill issue with arena mode by allowing them to backfill more quickly
Playlist – Removed "New Maps" Playlist and 40p Mixed Modes
Customization
Customization is now displaying as intended (previously made players appear to have default customization
Controller
Fixed an issue players could purchase customization items from outside of the Customizations menu
Misc
Backfill bots now drop to 0 once thirty players are connected to a server (was previously 12 players)

Other issues we are still tracking:
Stab/overhead hit detection issues
Console players experiencing increased crashes on PlayStation 4 when playing Galencourt
Parties being sent back to the main menu unintentionally at the end of a match on PC and Xbox
PC Server Browser being too hidden under the MORE menu
Sir/Lady titles are currently not unlockable
Some customization items can't be purchased (such as bowl cut) on consoles
Additional map balancing and further exploit fixes
As always we invite the community to send us their feedback to our official Discord or social media for bug reports and game feedback.