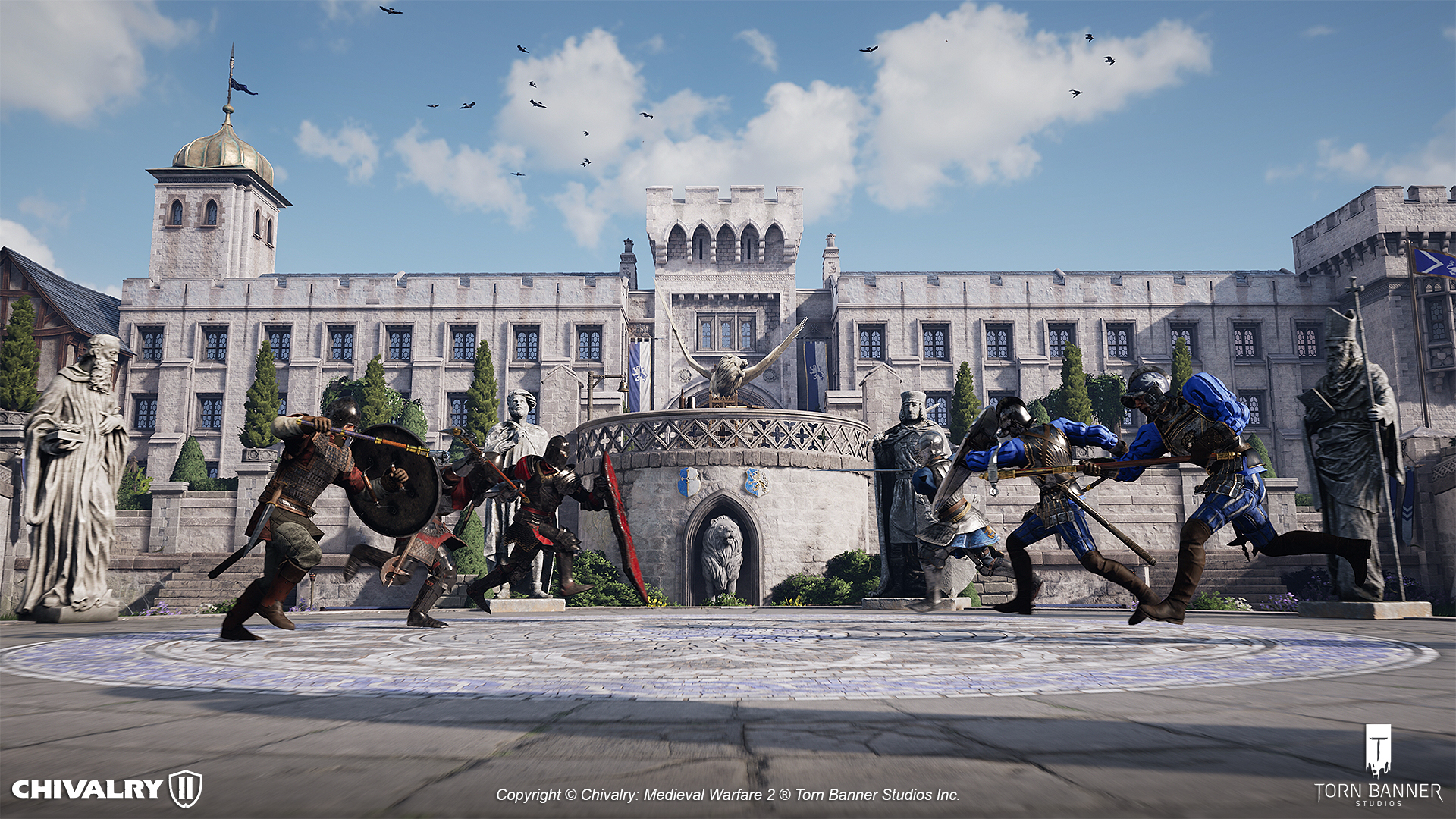 Good morrow, knights!
Today we have a small hotfix coming to all players that resolves a major issue for controller users, as well as some server crash fixes. This change is now live.
Controller
Fixed a bug that caused the Cancel to Parry window on controller much smaller than intended

Fixed an exploit where players could purchase locked items with gold using a controller method
Crashes
Fixed several server crashes

In addition to today's fix, we aim to release the next hotfix patch no later than the week of the 30th. This date is subject to change, but we will keep the community updated on its progress. 
While this is not an exhaustive list, here is a list of other issues we are working to resolve. 
Players may revert to default customization when equipping a subset of items (such as customizing the One Handed Spear, issue does not occur in offline modes)

Console players experiencing increased crashes on Xbox One and PlayStation 4 when playing Galencourt

Sometimes players are not migrating to larger matches at the end of a game (Especially noticeable in SA/OCE regions)

Server Browser is too hidden

Servers sometimes placing people outside of their expected region

Some customization items can't be purchased (such as bowl cut) on consoles

Sir/Lady titles are currently not unlockable

Players can purchase customization items from outside of the Customizations menu

Additional map balancing and further exploit fixes
As always we invite the community to send us their feedback to our official Discord or social media for bug reports and game feedback.