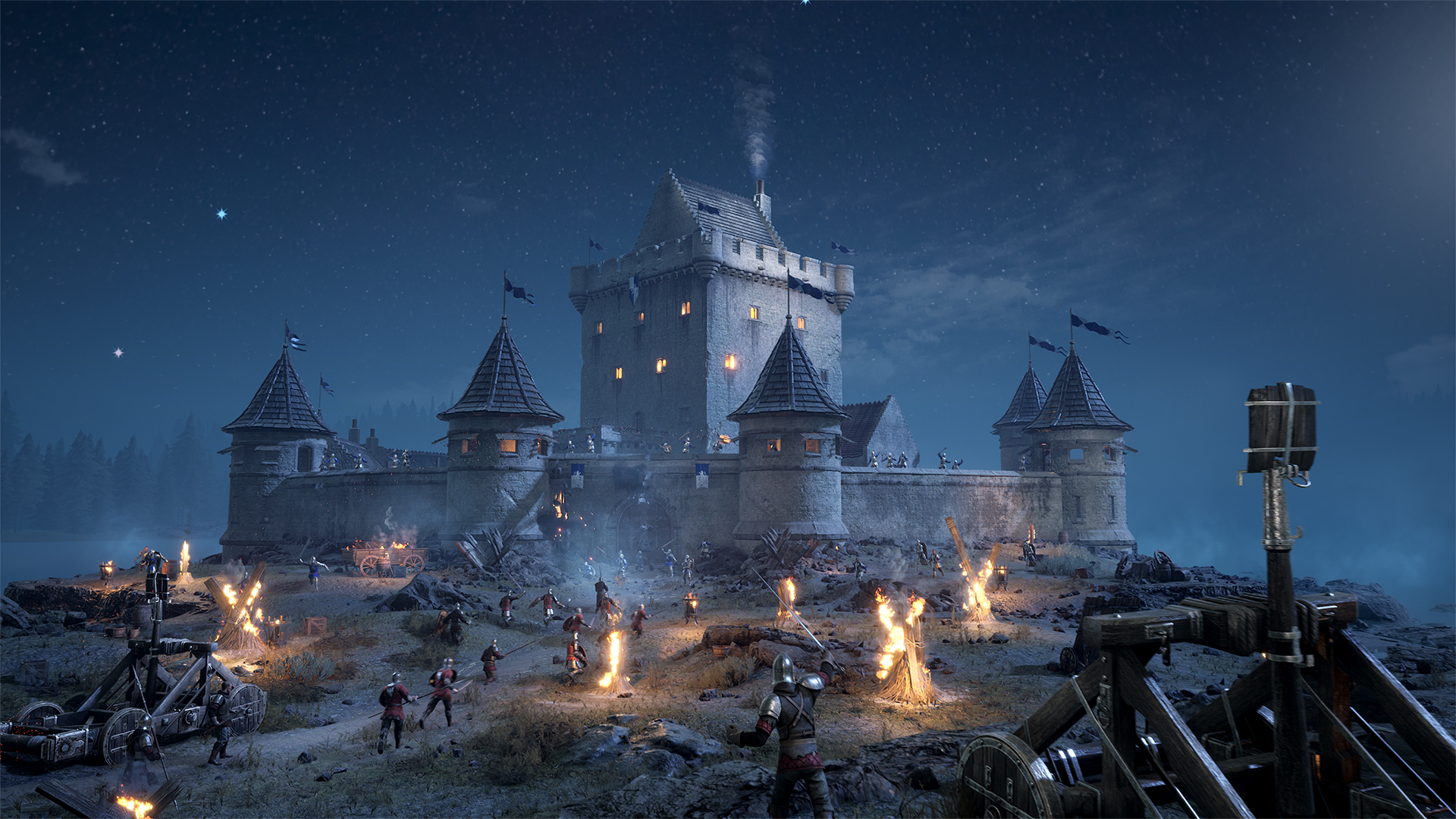 Prepare to return to the ultimate medieval battlefield.
Torn Banner Studios are excited to announce Chivalry: Medieval Warfare 2, the sequel to 2012's critically acclaimed hit title. Chivalry 2 is a multiplayer first person slasher inspired by epic medieval movie battles.
The game was announced June 10 at the E3 2019 presentation of the PC Gaming Show.
Chivalry 2 is developed by Torn Banner Studios, published by Tripwire Interactive and will be available for PC on the Epic Games Store at its launch in 2021. It will release on other PC platforms 12 months later.
"With Chivalry 2 we want to bring to life the grit and powerful emotions of a cinematic medieval battlefield," says Torn Banner Studios' president Steve Piggott. "Learn to master the blade as you lay siege to castles, set fire to villages and slaughter filthy peasants."
Chivalry 2 is powered by Unreal Engine 4 and sees a massive visual upgrade, 64 player maps, larger medieval battlefields than ever before, a revamped and more accessible and fluid combat system, along with new gameplay additions such as mounted combat.
To view Chivalry 2 on the Epic Games Store click here.
For more information on Chivalry 2 as it becomes available, please visit https://chivalry2.com/
To read the FAQ, visit: https://chivalry2.com/faq
About Chivalry: Medieval Warfare 2
Chivalry 2 is the followup to the multimillion-selling classic Chivalry: Medieval Warfare, the medieval multiplayer FPS originally released in 2012. The sequel is currently in development for Windows PC.  
About Torn Banner Studios
Torn Banner is a mid-sized indie studio located in Toronto, Canada that specializes in multiplayer melee combat games. We founded the studio back in 2010 along with the dream that our new title Chivalry: Medieval Warfare would find a big audience. Passion and innovation are the core elements of everything that we do.